by M. Ian Colville
Real estate rentals have been good to me, my company, and our investors. And I know they can be good to you, too—if you know how to put the right strategies in place and leverage your resources. We now have a portfolio that has created significant wealth for our investors and a steady stream of passive income. So, it is not surprising that I often get asked how I did it.
I'll answer that question here by sharing a bit of my story, including important lessons learned along the way. Hopefully you can take this information and use it to start or expand your own real estate rental portfolio.
First let me say: There are many different approaches to building a portfolio of rental properties, and there is no one right or wrong way. But there are some clear dos and don'ts that I'll point out as I share my story. Hopefully you can learn from my experience, so you don't have to reinvent the wheel.
Goals and Objectives
Let's start at the beginning. What are your goals and objectives in building your portfolio? I hope they have something to do with generating long-term wealth and passive income. Long-term is the operative word here. Building a real estate rental portfolio is a long-term strategy. If you don't have the patience for long-term rentals and building up a portfolio, then you may be better served by focusing on fix and flipping. (Of course, fix and flips can be used to generate cash to build your portfolio, but more about that later.)
So, back to your goals and objectives. Make sure you are clear about your objectives, time horizon, and risk tolerance. The more specific you can be about your goals and objectives, the better. Clarity around goals and objectives will help to guide your decision-making—everything from which properties to buy to the type of tenant to rent to and the variety of flooring to put in. And don't be afraid to modify your goals, objectives, and time horizon as you go along. The important part is to have goals and objectives and to monitor how you are doing against them.
When I was starting out (before I raised money from investors), I had to figure out a way to start buying properties with limited capital. The next section details out a few of the strategies I used to start buying properties when my financial resources were limited.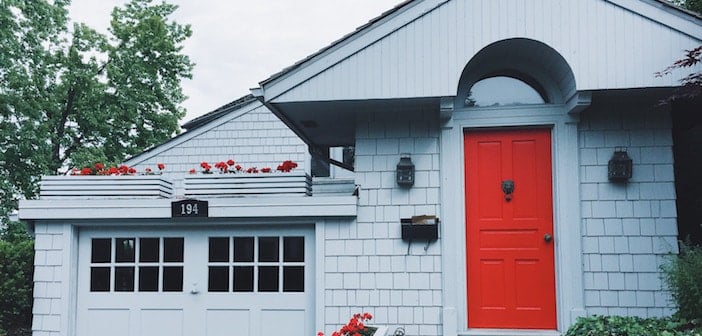 Getting Started with Limited Cash
Foreclosures
Early on, I focused on buying foreclosures to find the good deals out there. Warning: This is not easy, and it can get complicated. Good deals can be found, but it can be very competitive, and foreclosures usually come with baggage (liens, extensive repairs, poor neighborhoods, etc.). If you think this is a strategy for you, proceed with caution.
DIY Repairs and Remodel
Another money saving move you can make—and one I used extensively when I first started out—is to do many of the repairs and much of the remodeling work yourself. Unless you really like this kind of work, DIY repairs can be a real pain, but it can also be a great learning experience. When you do get to the point that you can afford to hire someone to do the repairs and remodels, you will have the knowledge to make good hires and to know what quality workmanship looks like.
Hiring Experts When Needed
Even though I did much of the work myself, I also wasn't afraid to hire experts when needed. This included complicated plumbing and electrical repairs. Unless you are an expert, it is well worth the money to hire experts for this kind of work.
Creative Ways to Fund Purchases
When you have limited financial resources, you need to get creative. I used a couple of different approaches to get the money needed to buy properties.
Loans from family and friends. This can be a great way to get started, but you absolutely must be clear on the terms of the loan, the plans for payback, etc. You must treat this as a business transaction. Put everything in writing and protect both parties by getting it approved by a legal expert. It is not worth ruining a relationship over.
Partners. Another option is to go in on a property with a partner. In this case, you'll need to be super selective when you choose a partner. As I mentioned above, make sure everything is in writing, clear, and legal. Best case, it goes well and you both make money. Worst case, the project is a failure or doesn't live up to expectations, and it ends up ruining the relationship. Not worth it.
Seller financing. Sometimes sellers are happy to lend you the money to buy a property from them just to get rid of a headache. "Contract for Deed" is a term that is sometimes used to describe this type of a purchase. Basically, the seller becomes your bank. You get the property and make monthly payments to the prior owner instead of to a bank. This can be a very successful strategy for buying an "ugly" house that just needs a little bit of TLC. Buy the house using seller financing and little to no money down, fix it up, put a good tenant in it, and then get a regular loan from a bank to pay off your seller. If you buy the house right and do a good job stabilizing it, you can often get a bank loan without putting any additional money into the property, as the bank will count the value you added as your "equity" in the property.
Use flipping to generate cash to purchase long-term rentals. Be on the hunt for deals that make sense financially and timing-wise to do as a fix and flip versus long-term rental. If you can get in and turn a profit quickly, the proceeds can be used to purchase your next long-term rental property. I've used this strategy to my advantage numerous times as I built up my portfolio.
Traditional mortgage. Depending on your specific situation, you should be able to get at least a few traditional mortgages as you grow your portfolio.
Low/no down payment loans. There are low and zero-down financing options available. USDA, FHA, and VA are several government programs that offer this type of financing. Do the research and use these to your advantage when possible.
Finding Your Formula
Once I figured out ways to get the funding needed to buy properties, I came up with a formula to help me determine which properties to buy. Actually, I didn't really come up with a formula so much as it evolved over time. It was a process. I made some mistakes along the way but learned what worked for me based on my goals, objectives, and timeframe. The following is a general guide to the formula that I use.
Start slowly and be patient.
Of course, this can vary depending on the market. Some years I didn't make any purchases; other years I made several. Don't over extend yourself, and don't get greedy. It usually comes back to bite you.
Walk away if it won't cash flow positively.
You may think you've found a great deal, but does it cash flow? Will it rent well now and in the future?
Aim for highly rentable properties in clean, safe neighborhoods.
You know the saying: location, location, location. It is true. I choose to invest in properties in desirable locations. I look for good schools and clean and safe neighborhoods—and then look to make sure the area offers what my target market is looking for. Ideally, I want to invest in an up-and-coming area, one in which people and businesses are moving in, properties are in good condition, and people take care of their homes. I like the following for long-term rentals:
One-bedroom condos. These always rent quickly and are great for young couples and single renters. Caveat: Pay close attention to the HOA dues on the property, as they will be a major expense. Make sure the condo cash flows after you've taken into account these dues (and other expenses).
Two, three-bedroom homes. These appeal to young families who want to be in a home but can't yet afford to buy their own.
Diversify.
Diversification can take many forms: the type of property, the location, the size. As with any investment, it is important to have diversification in real estate holdings. I started out in a single location and concentrated on condos and small single family homes. But as time marched on, I diversified into many different states as well as some commercial properties. A faster path to a portfolio, but one that may be considered riskier, is the multifamily project approach. Many investors have incorporated multifamily into their portfolio successfully. I did not. It is a different type of property and tenant and just didn't fit with my business model. But it might be right for you.
Once you've got your formula down, aggressively seek out properties that meet your criteria, and have the funds available to move quickly when the right deal comes along.
Use Tools and Resources to Leverage Your Portfolio
Be willing to hold and then sell when the timing is right.
As I've mentioned, building a rental portfolio is a long-term play. So mostly you will be buying and holding. But sometimes it makes sense to sell. I have used that strategy from time to time when market conditions are right. For example, when the bubble of the mid-2000s hit, I was heavily invested in a certain high-priced market. I decided to sell some, not all, of my properties in this higher priced market and use the proceeds to buy several properties in lower-priced markets.
Using 1031 exchanges to your advantage.
I have used 1031 exchanges extensively in recent years. They can be a great tool. Be sure to take advantage of them when it makes sense.
Using refinancing to your advantage.
I was fortunate enough to be an investor when rates took a big drop. I took advantage of this by refinancing several properties. Of course, there are expenses related to refinancing, so you must make sure the numbers pencil out for you.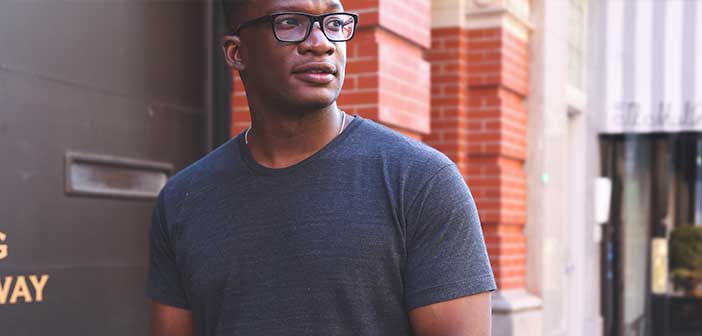 The Tenants
If you invest in rentals, you are going to be dealing with tenants. Most investors find this to be their least favorite part of long-term rentals, and it is why many end up getting out. We've all heard the horror stories, but it doesn't have to be that way. I've had good success with finding long-term tenants that are trouble-free. In fact, I've had some tenants for over a decade that I don't hear from. The rent just shows up on time every month. The strategies I've used to find the best tenants include:
Be diligent about figuring expenses and understanding what you can really rent the place for.
Don't fall into the trap of people telling you the absolute most they can get for rent. I tend to put the rent at or slightly below the market rate. I want the property to rent quickly, as vacancies are very expensive.
I run a credit check and a background check and get references, including from former landlords. I require a formal rental application and signed rental agreements as well as deposits.
Don't aggressively raise rents.
I want long-term tenants. If I have a great tenant, I am not too aggressive about raising their rent, even as the market goes up. I would rather avoid the cost of a vacancy and tenant turnover. Every time you have a vacancy, you will incur expenses such as advertising for rent, cleaning and repairs, and loss of rental income.
I hope this gives you some ideas on what you can do to start or grow your portfolio. It is a long-term play, so the sooner you get started, the more time you'll have to grow wealth.
Interested in Finding out More? Reach out below
Shawn Ireland
Phone: 913-225-6231
Email: Ireland_Investments@yahoo.com
Address: 1415 Main St. #823, Grandview, MO 64030
---
Website: www.irelandinvestmentsllc.com/
Facebook: @IrelandInvestmentsLLC/
Instagram: @irelandinvestmentsllc
Twitter: @IrelandLlc
---
This information is intended only for the use of the intended recipient(s) and it may be privileged and confidential. Please note that any views or opinions presented in this post are solely those of the author and do not necessarily represent those of the company. This is reposted information and is not original thought of Ireland Investments or anyone associated with the business.
Popular areas we service;
---
Crossroads Real estate, 18th and vine Real estate, Hospital Hill real estate, library district real estate, longfellow real estate, dutch hill real estate, quality hill real estate, river market real estate union hill real estate, Greater downtown KCMO real estate, East Side KCMO real estate, Midtown KCMO real estate, Westport Real estate, Hyde Park real estate, Northeast KCMO real estate, Northland real estate, Plaza Real estate, South Kansas City Real estate, Fairway Kansas real estate, Kansas city Kansas real estate, lake quivira Kansas real estate, Lenexa Kansas real estate, Mission hills Kansas real estate, overland park Kansas real estate, prairie village Kansas real estate, Shawnee Kansas real estate, weatherby lake Missouri real estate, westwood Kansas real estate