As a responsible homeowner, you are likely familiar with the term PMI, but since it gets thrown around a lot, I thought I'd discuss what PMI is, when you need it, and how to get rid of it.
PMI stands for private mortgage insurance. Lenders require homeowners to get this when they purchase a house and put down less than 20%. (They would require the same thing for an investment, except that nearly all investments require you put down 20% in the first place, so it's a moot point.) And they require you put that down because you've just made a huge investment, which they've financed, and they need to know that if you default on it, they can recoup their costs.
Lenders will allow you to remove the PMI once you've paid the equivalent of 20% of your loan. Knowing this, it does make a lot of sense to put as much money down up front as you can for a lot of reasons, one of which is that you can to eliminate the additional PMI cost or lessen the amount you will owe over time. Because the PMI requires 20%, on average it takes about 10 years to get rid of this extra cost on a mortgage that starts with only 5% down.
That said, there are some workarounds for this. The first is refinancing your home, and the second is getting it appraised. Let's discuss what this looks like.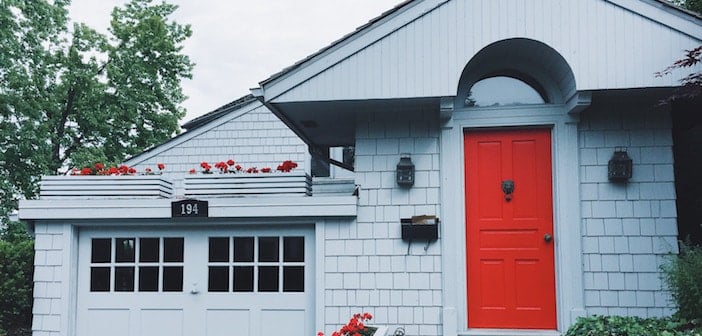 Refinancing Your Home
We help real estate clients in Denver and Colorado Springs and have seen huge gains in both markets over the past couple of years. This can be advantageous to a recent homebuyer who lives in a neighborhood with large appreciation gains. Specifically, if your home has appreciated significantly in the past year or so, you may be able to drop your PMI. This is possible because if your home appraises high enough and you gain a significant amount of equity, you may own more than 20% of your home's value. How's that? Well, if the house appreciates $100k in a year and that $100k is worth more than 20% of the house value, you now own more than 20% of the house. And that qualifies you to drop your PMI.
One important point to note: Refinancing your home requires getting a new loan, and consequently, you'll be paying closing costs all over again. That can be expensive, so it's important to see if it's worth it over the long-term.
Wait Two Years
This applies to hot markets again, but if you can wait two years, you can avoid closing costs. If your home has appreciated 25% or more in that two-year time frame, then you only need to pay for the cost of an appraisal (usually $400-500.) As long as your primary residence has appraised 25% or more after two years and you haven't had any late payments in the past 12 months, you are eligible to drop your PMI. If your home is five years or older, you only need it to appraise at 20% or more.
This is a great way to save yourself some money and drop what can be a long and lengthy payment.
Interested in Finding out More? Reach out below
Shawn Ireland
Phone: 913-225-6231
Email: Ireland_Investments@yahoo.com
Address: 1415 Main St. #823, Grandview, MO 64030
---
Website: www.irelandinvestmentsllc.com/
Facebook: @IrelandInvestmentsLLC/
Instagram: @irelandinvestmentsllc
Twitter: @IrelandLlc
---
This information is intended only for the use of the intended recipient(s) and it may be privileged and confidential. Please note that any views or opinions presented in this post are solely those of the author and do not necessarily represent those of the company. This is reposted information and is not original thought of Ireland Investments or anyone associated with the business.
Popular areas we service;
---
Crossroads Real estate, 18th and vine Real estate, Hospital Hill real estate, library district real estate, longfellow real estate, dutch hill real estate, quality hill real estate, river market real estate union hill real estate, Greater downtown KCMO real estate, East Side KCMO real estate, Midtown KCMO real estate, Westport Real estate, Hyde Park real estate, Northeast KCMO real estate, Northland real estate, Plaza Real estate, South Kansas City Real estate, Fairway Kansas real estate, Kansas city Kansas real estate, lake quivira Kansas real estate, Lenexa Kansas real estate, Mission hills Kansas real estate, overland park Kansas real estate, prairie village Kansas real estate, Shawnee Kansas real estate, weatherby lake Missouri real estate, westwood Kansas real estate