by Dave Van Horn
After having a real estate license for close to 30 years and having worked hundreds of real estate deals, as well as specializing in investment real estate, I've been fortunate enough to see people from all walks of life and incomes deal with just about all aspects of real estate throughout their lives.
I've pretty much come to the conclusion that the decisions one makes with real estate, especially early on in their adult working life, are very critical. A few minor tweaks in the strategy and order in which they do things with their real estate can have a monumental impact on their overall investing career.
Recently, a young, single, 23-year-old guy in my Investor Relations Department began looking for his first rental property. I agreed to help him on his way to building a nice real estate portfolio by showing him some of the strategies that I employed and lessons that I've learned while becoming a multimillionaire on a modest salary.
For someone looking to buy that first investment property, in most cases, it still makes sense to utilize FHA owner-occupied financing if at all possible.
FHA Owner-Occupied
Now, I know what some of you may be thinking: "FHA is the most expensive way to buy, especially with MIP (Mortgage Insurance Premium). Isn't 5% down on a conventional mortgage better?"
Well, not really, and here's why.
With FHA, they not only allow seller assists, as do most mortgages, but you can purchase with as little as a 3% down payment. You are also able to count up to 90% of the current rents (as opposed to 75% with conventional mortgages), provided that they have a one-year lease agreement signed, and they'll count this towards the buyer's monthly income. This can dramatically increase one's buying power, especially since you can purchase up to a four-unit dwelling with FHA financing. Keep in mind, you can normally only have one FHA mortgage at any given time.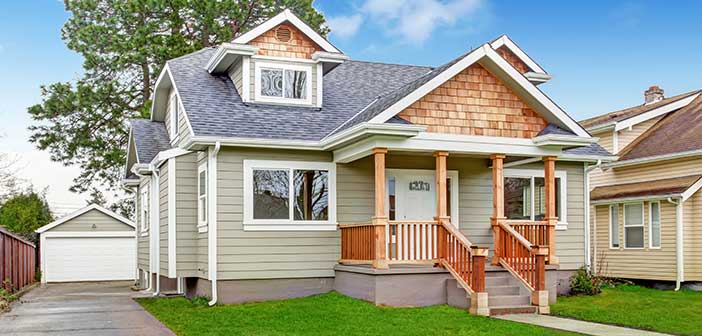 So, instead of my guy buying, say, a $100,000 single-family rental property FHA, he could possibly buy a $200,000 quadraplex, live in one unit, and count 90% of the $750/month per unit rent of the other three units towards his monthly income, enabling him to live in this building almost completely for free.
This will enable him to buy the next property in a year or two much more easily, since he'll be able to save up more money that would have been spent on higher housing expenses.
Just think: He'll have almost double the write-offs because you can't depreciate your primary residence nor write off any repairs or maintenance.
Buying the Second Property
When it comes to buying the second property, if he rents out his apartment (the fourth unit of the quadraplex) that would help him pay the second property's mortgage, thus enabling him to save even more money for the third property, which he could purchase owner-occupied a year or two later. The best thing you can do here is to buy conventional, owner-occupied with 5% down payment and utilize another seller assist. The trick here is to only buy a house where the mortgage payment is less than rent. By purchasing these first several properties owner-occupied, he'll get much more favorable interest rates and terms, such as lower down payment requirements.
Also, if he keeps all of the properties he's ever lived in without selling any of them, he would not be wasting the past settlement costs he's already spent. (See "Plan to Sell Your Primary Residence? STOP…And Consider This First.")
Errors in Judgment
A big error in judgment when young and starting out in real estate is buying as much house as possible in the best area possible (usually to impress family and friends), with the highest payment possible (usually one that's much higher than rent).
By doing this, it's much harder to save for the next property. Often, the investor then has to sell this owner-occupied property prior to buying the next one since it doesn't make sense as a rental.
Even if the person is doing well later in life and their accountant is telling them they should buy an investment property for the write-offs, now it's going to cost them big time because they already could have had an investment property if they had used the right buying strategy when starting out to really accelerate their real estate investing portfolio.
Let Me Illustrate
Let's say you bought a $100,000 property owner-occupied, with a 5% down payment on a 30-year mortgage of $95,000 (4.5% interest, with approximately $3,000/year in taxes and $700/year in homeowner's insurance). With a monthly payment of around $789.68 or so towards the mortgage, it rents for $1,000/month and you live there for 5 years before renting it out. With this strategy, you acquired the property owner-occupied with a great rate and little down, and you're five years into your 30-year loan before making it a rental property.
If you waited until later in life to get a property (not owner-occupied), now you'll need a 25-30% down payment, you'll pay a higher investor interest rate, and you'll have around 8% in closing costs. In this scenario, you would need a whopping $38,000 to purchase an average $100,000 SFR ($663.011 monthly PITI), as opposed to approximately $13,000 on a conventional, owner-occupied deal. Now you might say, "Yeah, I'll have more cash flow since I put more money down." But the truth is, your yield went down.
Let's look at the numbers…
FHA owner occupied 5% down payment:

$210.32/mo. cash flow x 12 mos. = $2,524/yr. ÷ $13,000 total invested = 19% return before expenses (i.e. management, maintenance, and vacancies, etc.)

Conventional mortgage non-owner occupied 30% down payment:

$336.99/mo. cash flow x 12 mos. = $4,044/yr. ÷ $38,000 total invested = 10.6% return before expenses
As long as you're cash flowing, the less money that you put down, the higher your yield.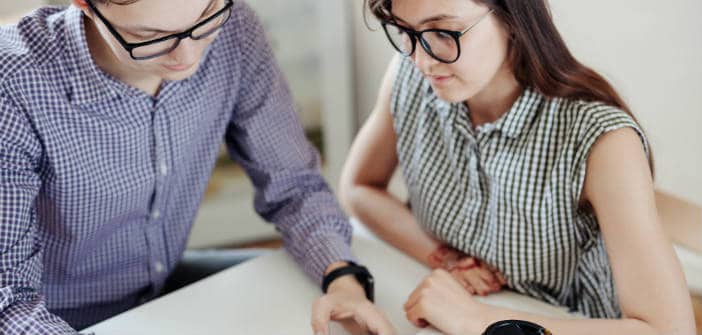 Strategy
So, although buying a property FHA owner-occupied may not be the cheapest way to own, as far as monthly payment, it can be a great strategy for the first property, especially if it's a multi-unit (less than four units). When starting out, it can cost the buyer the least amount of capital up front, and by counting 90% of the rents, it can also enable the investor to catapult into a much more valuable property.
FHA can have other advantages as well since their underwriting can be more lenient, and their front-end and back-end ratios are much easier (for example, 29% versus 28% on the front-end ratio and 41% versus 36% on the back-end ratios). FHA will also send an inspector out who may require additional repairs to be completed. This may enable the buyer to get more work done prior to closing, and it's usually paid for by the seller. Also, it puts pressure on the seller to accept the FHA appraisal, even if it comes in low, since the seller has to use this appraisal for up to six months if a future buyer is FHA/VA.
So if you're a newbie real estate investor looking to buy your first investment property, maybe it makes sense to purchase owner-occupied with FHA financing, too.
Interested in Finding out More? Reach out below
Shawn Ireland
Phone: 913-225-6231
Email: Ireland_Investments@yahoo.com
Address: 1415 Main St. #823, Grandview, MO 64030
---
Website: www.irelandinvestmentsllc.com/
Facebook: @IrelandInvestmentsLLC/
Instagram: @irelandinvestmentsllc
Twitter: @IrelandLlc
---
This information is intended only for the use of the intended recipient(s) and it may be privileged and confidential. Please note that any views or opinions presented in this post are solely those of the author and do not necessarily represent those of the company. This is reposted information and is not original thought of Ireland Investments or anyone associated with the business.
Popular areas we service;
---
Crossroads Real estate, 18th and vine Real estate, Hospital Hill real estate, library district real estate, longfellow real estate, dutch hill real estate, quality hill real estate, river market real estate union hill real estate, Greater downtown KCMO real estate, East Side KCMO real estate, Midtown KCMO real estate, Westport Real estate, Hyde Park real estate, Northeast KCMO real estate, Northland real estate, Plaza Real estate, South Kansas City Real estate, Fairway Kansas real estate, Kansas city Kansas real estate, lake quivira Kansas real estate, Lenexa Kansas real estate, Mission hills Kansas real estate, overland park Kansas real estate, prairie village Kansas real estate, Shawnee Kansas real estate, weatherby lake Missouri real estate, westwood Kansas real estate