by Dave Van Horn
For over 20 years, I worked in construction for real estate developers, first while going to college and then after graduation when I couldn't get a high enough paying job.
After 13 years of working for someone else, I pulled the trigger and started my own contracting company. I strategically planned my exit by studying the business, developing customers through side work, building up suppliers, gradually purchasing equipment and trucks, and setting aside some rainy day money in case things went sideways.
One the most important things I learned before going out on my own was how to work with developers as a subcontractor (or sub). I worked with enough developers to recognize the talent and knowledge base of a successful developer versus one who would either waste my time or manage the overall project poorly.
3 Competencies of Successful Real Estate Developers
1. Knowing the Market
During that time, I worked for many builders and developers, and eventually, I even built some structures myself. The one thing I noticed early on was that good builders really knew the market. They had to. If the economy, real estate market, or job market tanked and they were either holding too much land or had too many houses built on spec, they could lose their shirt. Like Warren Buffett says, "They'd be swimming naked when the tide went out."
I also noticed that some of the best builders who built residential homes also built apartment complexes and held onto them. Sometimes, they would sell the complexes before roofs or heaters needed replaced, typically around the 20-year mark. These builders were sharp. They often built several hundred units, had on-site management and maintenance, and always picked nice areas and school districts, often near major highways.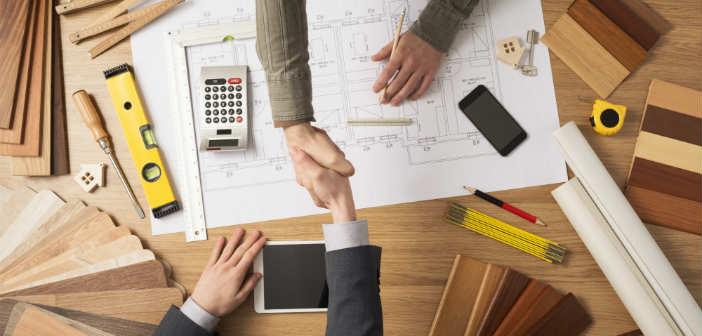 2. Buying and Creating the "Highest and Best Use" of Land
Buying land can be a blessing or a curse, as it is very rare to cash flow off of land alone.
When I worked as a real estate agent, we had a rule: "Don't buy it unless you can develop it within a year."
As with any rule, there are exceptions. During college, I worked for someone who grew and sold Christmas trees to pay the taxes on the land that he was eventually planning to building homes on. That example is rare, though. Most developers would just make the purchase contingent upon township approvals, or they would option the lots as needed from the land seller. This "pay-as-you-go" approach was pretty smart since it took a lot of the risk off the developer.
Some of the bigger operations could afford to buy large parcels and hold them. Or they would just put in roads and sewers with subdivision approvals and sell the ready to go lots off to smaller builders, almost like a wholesaler flips a residential deal to a rehabber. Sometimes these guys made just as much money through site development and land improvements as they would've if they actually built the homes.
3. Working with Contractors
While working with builders, I experienced first-hand how they dealt with their subcontractors.
The smart ones were great at negotiating, getting multiple bids, and really knowing their costs. It was years before I realized that the builders were using the subcontractors' money, supplies, and labor to finance half of the residential house's construction. I'm sure you've heard of how builders are slow to pay, often taking 60 to 90 days to pay their subcontractors and holding 10% of the bill until closing to handle complaints. Approximately the first half of the subcontractors will be paid by the builder, but the second half are typically paid after closing when the developer has already been paid by the homebuyer.
I've also seen them pay for supplies with cash-back rewards credit cards and deduct money or chargeback the subs for mistakes, poor quality, touch ups, backorders, and trash left on-site—or even for time delays.
The best builder I ever worked for paid every two weeks, but there was one catch: If you had any complaints outstanding, he'd freeze all your bills until the complaints were handled. He was the most reputable builder I ever met, and all the subs wanted to work for him. His projects were always on time.
Of course, there were bad builders, too—ones who beat everyone out of money and would just hope that only a few subs would sue. They took advantage of the subs and abused them. Some were really slow to pay or had bad reputations. This is one reason that only 50-60% of my painting company's contracting work was with developers.
Let's say you already have the knowledge and competencies mentioned above. Are you having trouble hiring enough quality contractors due to the smaller scale of your project(s)?
Strategies for Rehabbers
Unfortunately, small developers and fix and flip folks are often at a big disadvantage. Have you ever struggled getting a drywall guy, tile setter, or stonemason? It's pretty tough for a drywaller to come and do one house when the larger builder might give him/her 250 SFRs or 1,000 townhomes. It's hard for them to ignore the builder and come running to you and your little rehab project. So, what's a little guy to do?
For one, pay quickly. Don't be disorganized. Have your houses ready. Respect the sub's time. Don't be super cheap. All this will go a long way. It's hard to compete with the workflow the larger developer can provide, but you can compete in other areas where they're weak.
Another strategy would be to get a sub or GC (general contractor) that can perform the work of several subcontractors. This way you have fewer contractors to deal with, and you can keep them on your job site longer.
When it comes to actually hiring the contractors, make sure you vet them and check their references. I'm always leery of the subcontractor who isn't busy, or who seems desperate for money. Be sure to get their licenses and insurance certificates too as the lack thereof can create a lot of undue risk.
Interested in Finding out More? Reach out below
Shawn Ireland
Phone: 913-225-6231
Email: Ireland_Investments@yahoo.com
Address: 1415 Main St. #823, Grandview, MO 64030
---
Website: www.irelandinvestmentsllc.com/
Facebook: @IrelandInvestmentsLLC/
Instagram: @irelandinvestmentsllc
Twitter: @IrelandLlc
---
This information is intended only for the use of the intended recipient(s) and it may be privileged and confidential. Please note that any views or opinions presented in this post are solely those of the author and do not necessarily represent those of the company. This is reposted information and is not original thought of Ireland Investments or anyone associated with the business.
Popular areas we service;
---
Crossroads Real estate, 18th and vine Real estate, Hospital Hill real estate, library district real estate, longfellow real estate, dutch hill real estate, quality hill real estate, river market real estate union hill real estate, Greater downtown KCMO real estate, East Side KCMO real estate, Midtown KCMO real estate, Westport Real estate, Hyde Park real estate, Northeast KCMO real estate, Northland real estate, Plaza Real estate, South Kansas City Real estate, Fairway Kansas real estate, Kansas city Kansas real estate, lake quivira Kansas real estate, Lenexa Kansas real estate, Mission hills Kansas real estate, overland park Kansas real estate, prairie village Kansas real estate, Shawnee Kansas real estate, weatherby lake Missouri real estate, westwood Kansas real estate