by Larry Alton
Most people simply don't have the liquid assets to buy investment properties in cash, which is why bank loans are traditionally used. However, for those with bad credit, a loan might not be an option. That doesn't mean you're out of luck, though.
Here Are 5 Options Worth Investigating
Every situation is unique. Depending on your exact credit score, the type of real estate you're trying to invest in, and how many connections you have, your path to success will be unique. However, there are a few options everyone should look into.
1. Try to repair your credit.
Before doing anything else, look into repairing your credit. It's possible that there are mistakes and errors on your report that are dragging you down. Sitting down with a credit repair company could be a smart idea.
"Keep in mind that an experienced and valuable credit repair company will help you not just to improve your credit report by making sure it reflects your accurate credit history, but helps you learn to make better credit decisions in the future," Lexington Law explains. "This is not a short term fix, and it requires long-term attention to your financial future."
Raising your credit score a few points might be enough to help you land a competitive loan for a real estate investment.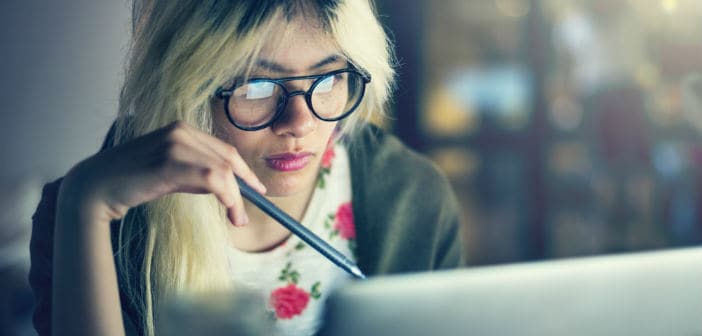 2. Form a partnership.
Assuming you can't get your credit score up enough to qualify for a traditional loan, you have a few other options. One choice is to form a partnership with someone else. In this partnership, the other person brings the money—either via cash or loan—and you put in the work. The key in a partnership is to clearly outline roles ahead of time and to both do your part.
3. Use a hard money lender.
A hard money lender is simply a person or group that lends money of its own accord. Because they don't have to adhere to regulations and corporate policies, they can choose to lend money to whomever they want. Typically, hard money lenders don't care about credit scores. They analyze individual deals and want to make sure they get their money back in a timely fashion.
4. Crowdsource the funds.
Thanks to the power of the internet and social media, it's possible to raise large amounts of money in a short period of time. One increasingly popular method of funding real estate deals is to crowdsource the funds.
With crowdsourcing, you create a "campaign" and then ask other people to invest money. Once the deal goes through and reaches certain stages, they then get a specific return on their money. Unlike a bank or hard money lender, where 100 percent of the money comes from a single source, you might have 50 or 100 different private lenders come together to fund a deal.
5. Give wholesaling a shot.
If you really want to get creative, wholesaling might be a good option. It requires zero money, but a lot of networking. With wholesaling, you find a seller who wants to get rid of his property, but hasn't yet listed it. You then go out and find a buyer and take a percentage of the sale price. It's extremely challenging, but can also be quite lucrative.
Don't Take No for an Answer
At the end of the day, there's always an option. If you study today's most successful real estate investors, you'll find that a large percentage of them started from nothing and simply found a way to get their foot in the door. You have to do the same. Don't take no for an answer and creativity will follow.
Interested in Finding out More? Reach out below
Shawn Ireland
Phone: 913-225-6231
Email: Ireland_Investments@yahoo.com
Address: 1415 Main St. #823, Grandview, MO 64030
---
Website: www.irelandinvestmentsllc.com/
Facebook: @IrelandInvestmentsLLC/
Instagram: @irelandinvestmentsllc
Twitter: @IrelandLlc
---
This information is intended only for the use of the intended recipient(s) and it may be privileged and confidential. Please note that any views or opinions presented in this post are solely those of the author and do not necessarily represent those of the company. This is reposted information and is not original thought of Ireland Investments or anyone associated with the business.
Popular areas we service;
---
Crossroads Real estate, 18th and vine Real estate, Hospital Hill real estate, library district real estate, longfellow real estate, dutch hill real estate, quality hill real estate, river market real estate union hill real estate, Greater downtown KCMO real estate, East Side KCMO real estate, Midtown KCMO real estate, Westport Real estate, Hyde Park real estate, Northeast KCMO real estate, Northland real estate, Plaza Real estate, South Kansas City Real estate, Fairway Kansas real estate, Kansas city Kansas real estate, lake quivira Kansas real estate, Lenexa Kansas real estate, Mission hills Kansas real estate, overland park Kansas real estate, prairie village Kansas real estate, Shawnee Kansas real estate, weatherby lake Missouri real estate, westwood Kansas real estate