by Andrew Syrios
While reading Grant Cardone's book The 10X Rule: The Only Difference Between Success and Failure
, one particular section caught my attention:
"The 10X Rule requires that you take action in massive quantities and immediately. Anyone who puts off doing what he or she can do right now will never gain the momentum and confidence that result from doing so… You cannot allow even one second of worry or analysis to delay you in situations like these—because every second you spend thinking is a second of action that you're wasting! You will be amazed how much you can get done when you quit thinking, calculating, and procrastinating and just get on with it and make a habit of acting now" (Cardone 172).
Often our own minds can be our worst enemies. Over-analysis is a big problem. I have noticed in myself that inaction tends to breed further inaction, and action tends to breed further action. There is an inertia in whatever state you are in that builds upon itself.
Indeed, I believe many people get stuck in a rut where they want to fix something or figure something out, but never actually do anything to fix it. They look for solutions, but they don't act. In many ways, this is going about things backwards.
Are You Addicted to Learning?
Anyone who has been to a real estate seminar (or just about any business seminar for that matter) knows the type of person I will call the seminaraholic. Such a person has been to countless seminars, spent thousands of dollars on guru material, read dozens of books—and yet, hasn't bought a single house or moved one step closer to doing what needs to be done to become successful.
As Bill Walton once said, "Don't mistake activity for achievement."
Don't get me wrong; it's important to read books and blogs and listen to podcasts and all the rest before you jump into real estate or any other new venture. And it's important to keep doing so long after you've jumped in. Never stop educating yourself. But you don't want to settle in for just learning while always putting off the date of beginning.
Even if it's nothing more than attending the local real estate club meetings or calling contractors, agents, and other vendors to start building your team, get on it! Activity builds on itself, and there is simply no better way to learn than by doing (and later teaching, for that matter).
Don't Run Away From Fear
Fear is something we all deal with, but you should embrace it. Don't run away from it, but instead constantly lean just outside of your comfort zone. As Susan Jeffers put in her book Feel the Fear… and Do It Anyway
, "…fear will never go away as long as [you]continue to grow." The moment you stop feeling any fear, you should start to wonder if you're doing something wrong. It very well might be a sign that you are stagnating in your business or personal life—or perhaps both.
But fear can also be alleviated by constant action. Sometimes, when I have an uncomfortable call—say, I need to call back an employment prospect to tell that person we're offering the job to someone else or make what I know is a low offer—I stack that call between easy calls. Then I just start blasting through those calls. I don't even give myself time to hesitate or become nervous before the difficult one.
Action begets more action.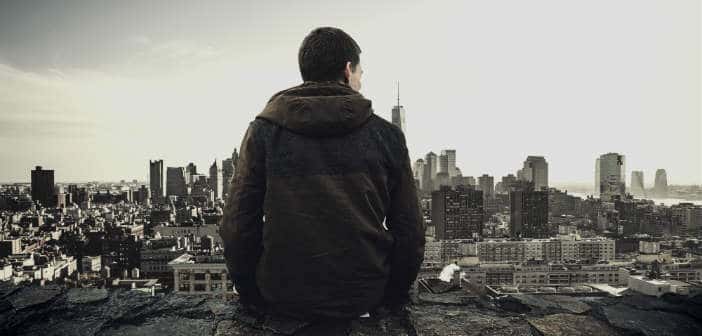 Kill Fear With Proactivity
If there is something that is lingering in the future—say, a speech you have to give—then this mindset wouldn't help as much. Even still, if you move from one thing to the next (say a workout to speech prep to the speech itself), you give your mind less chances to cause you any strife. That being said, the tools Dale Carnegie outlines in How to Stop Worrying and Start Living
 can be a great additional aid. For example, if you can't get something you fear out of your mind, write down a list of the absolute worst things that can happen. Generally, they are nowhere near as bad as that vague but omnipresent fear we feel in our stomachs before such events. The mere act of explicitly writing down the worst case scenario will often alleviate such concerns.
But throughout the flow of your day and life in general, both business and personal, be as proactive as possible. If you approach life this way, many times before you even have a chance to fear something, it will already be done. Of course, this doesn't apply to times you are trying to relax or hang out with family and friends. But when you lean toward action during work time, that will create a greater differentiation between relaxation and work and make the time you've devoted to relax all the more enjoyable.
Err on the side of too much action and you will notice a marked improvement in your business and life as well as a lot less fear to go with it.
How do you pursue action in your real estate investing business?
Interested in Finding out More? Reach out below
Shawn Ireland
Phone: 913-225-6231
Email: Ireland_Investments@yahoo.com
Address: 1415 Main St. #823, Grandview, MO 64030
---
Website: www.irelandinvestmentsllc.com/
Facebook: @IrelandInvestmentsLLC/
Instagram: @irelandinvestmentsllc
Twitter: @IrelandLlc
---
This information is intended only for the use of the intended recipient(s) and it may be privileged and confidential. Please note that any views or opinions presented in this post are solely those of the author and do not necessarily represent those of the company. This is reposted information and is not original thought of Ireland Investments or anyone associated with the business.
Popular areas we service;
---
Crossroads Real estate, 18th and vine Real estate, Hospital Hill real estate, library district real estate, longfellow real estate, dutch hill real estate, quality hill real estate, river market real estate union hill real estate, Greater downtown KCMO real estate, East Side KCMO real estate, Midtown KCMO real estate, Westport Real estate, Hyde Park real estate, Northeast KCMO real estate, Northland real estate, Plaza Real estate, South Kansas City Real estate, Fairway Kansas real estate, Kansas city Kansas real estate, lake quivira Kansas real estate, Lenexa Kansas real estate, Mission hills Kansas real estate, overland park Kansas real estate, prairie village Kansas real estate, Shawnee Kansas real estate, weatherby lake Missouri real estate, westwood Kansas real estate