by Chris Clothier
Turnkey investing is a very hot topic in real estate circles and seems to only be getting hotter. On a daily basis in the BiggerPockets Forums there could be from half a dozen to two dozen conversations involving turnkey real estate. Those conversations may involve questions from new investors to advertisements of opportunities, but almost all of them get comments from investors who hate the concept. Some are uninformed opinions, and others are comments from experience, but all seem to point to two clear conclusions:
There is no definition of what turnkey real estate really means.
The worst investment you can make is a cheap $40,000 turnkey property!
Read this article carefully, and pay close attention to the end. If you are thinking about buying turnkey investments, there are many great opportunities all around the country, but there are probably more out there that are not. Investors are often their own worst impediment to making turnkey portfolios work, and I give a few ideas at the end regarding which investors this concept works for best!
What is Turnkey Real Estate?
To be very brief, turnkey real estate involves a model where an investor purchases a property — usually for long-term buy & hold — that another investor or company has purchased, renovated and put under in-house management with a tenant. That is my definition of a turnkey real estate investment. However, and unfortunately for investors everywhere, every week there are new turnkey companies popping up and creating their own spin on what it means to be "turnkey."
Some companies own all of the services, while some do not. Some offer a completed property with tenant, some do not. Some companies are fully capitalized, while others need to use an investor's money. Still other companies act as a real estate broker working off the MLS and then broker all of the after-purchase renovation and management services as well.
I am not here to tell you as an investor which one of these definitions is correct. I have been in this business for a number of years now and have seen all of the good (and most of the bad) and can honestly say that the word "turnkey" no longer has any true meaning. It is defined by the seller and marketed and sold to the buyer. As an investor, this is a major issue when you begin to investigate buying turnkey investments because different companies will have a different definition of the word "turnkey" to fit their model.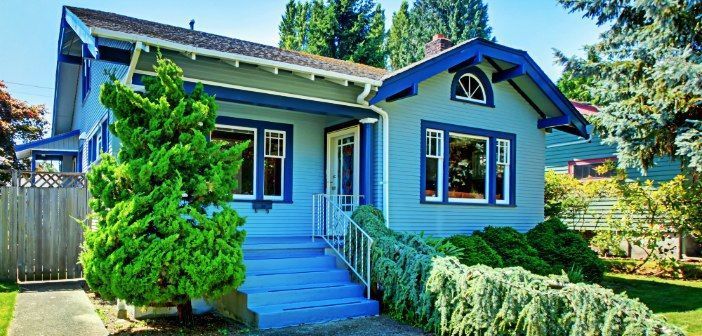 What I will tell you is that no matter the definition, there is one type of investment that I have seen fail every time when it comes to turnkey properties. In my opinion, the real blame for this failure falls on the constant marketing of turnkey investments and the lack of experience on the part of turnkey companies. Everyone markets the same thing and attaches the same emphasis on return and service without thought about how those two things are going to be delivered.
If you are looking to invest in real estate through a turnkey provider, exercise extreme caution when it comes to the marketing and pricing of properties. There are two absolutes when it comes to this business: turnkey investments sold at super cheap prices with super high returns are the riskiest investment you can make today. No matter how sincere a company or turnkey provider may be, it is impossible to maintain long-term relationships and high-level management and service without building in the revenue.
High quality renovations, high quality customer service and high quality long-term investments are not words that can be used by super cheap, low-end property turnkey sellers. They do not go hand in hand.
The Worst Turnkey Investment
I started as an active real estate investor and had many opportunities to invest all over the country. My business was extremely successful, which gave me all the capital I needed to make lots of mistakes! I didn't know it at the time, but my biggest mistakes were the properties I was investing in for passive income. I was buying a lot of properties in Memphis, where I had spent part of my time growing up and where my family was still investing. The properties were turnkey for all intents and purposes even though that term wasn't really out there at the time. What attracted me most (looking back it is easy to see why I, like many new investors, was attracted) were the low prices and low barrier of entry into real estate. I was buying cheap properties with little work being done to them — and what on paper were fantastic double-digit returns.
Before long, I had other investors around me asking what I was doing and what projects I was working on… so I told them. These same investors were some of the first investors to push my family to start our turnkey company. Unfortunately, like I said, when we first started, we fell into the mindset that super cheap properties with super high returns were great investments. We also believed that the best way to compete for investors was to offer cheap pricing. Keep the pricing low, and allow investors a low hurdle to their plans to build portfolios.
I speak from experience when I tell you that cheap properties — defined by me as anything priced $50,000 and under — make the worst turnkey investments. I have had them in my portfolio, and I have managed them in the past for other investors, and they are not profitable for anyone. We are currently managing over 2,700 turnkey investment properties, and here are our conclusions from reviewing factual data from managing those properties:
Two percent rent ratios are unicorns in the turnkey industry. They may pencil out as 2% properties, but you will pay in deferred maintenance what you should have paid for proper renovation and see your rent ratio cut to 1.5% or less.
Turnkey providers who operate with these low price properties have two major issues to overcome and one, if not both, eventually force a change in model.
It is impossible to staff a turnkey company correctly with a focus on high-touch customer and tenant relations when selling low-cost properties. There is not enough room to build in the needed revenue to build and train a team properly. In the end the client and the tenant lose out, which both lead to problems for the company.
It is not realistic for an owner to plan to spend a vast majority of revenue on team and systems, in turn keeping their own income low. In my experience, many choose a different concept altogether called "stay small, keep it all." They choose to remain a small company while still marketing like a big company and simply keep the profit all to themselves. You can guess who loses out in this scenario!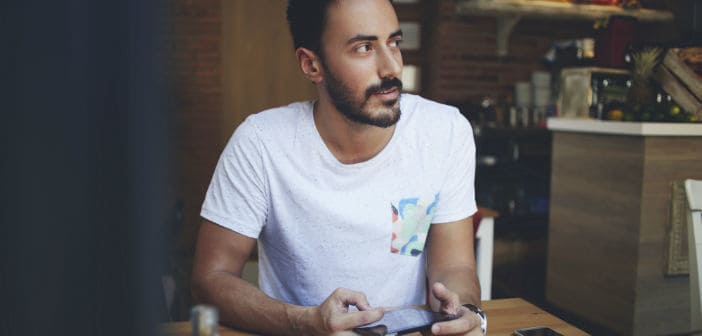 Because renovations are often done at the lowest prices possible and some maintenance issues are deferred, those issues eventually have to be dealt with while a tenant is in place. At the same time, permits are a sticking point since permits can drive up pricing in some cases by 2% ($1000 in permits for electric, water and gas on a $50,000 property). So often work is done without permits, which can lead to more issues in the future when deferred maintenance has to be addressed and no issues have ever been pulled for any work. At some point, the major work on a property is going to have to be permitted, and often that falls on the owner when they are dealing with deferred maintenance.
Tenants do not hang around properties with ongoing maintenance issues, and management companies do not survive when poorly renovated low-price properties eat up their time and resources. There simply is not enough money in the deal to operate on a high level and deliver on marketing promises to owners.
It is a vicious cycle, where the company does not make enough money to cover permits or to hire and train team members. At the same time, because of efforts to keep prices low, more work has to be done on an ongoing basis. Eventually a turnkey company owner realizes their time is worth more than they are earning, and they have to change their model.
Which Investor Should Buy Turnkey Properties?
The answer is: Any investor who values service and quality over hyped returns and wants a steady yield in return for a passive investment. Unfortunately, that does exclude a lot of investors who end up being sold turnkey investments anyway!
Brand new investors who are struggling to come up with down payments on investment properties should avoid turnkey investing at all costs. These are the investors who are most likely going to get caught up in a cheap property offering. Remember that turnkey investments are categorized as passive for the most part. There are literally dozens of ways to get started investing in real estate in a passive manner without running the risk of buying cheap turnkey properties that cannot perform at a level you should expect.
What level of performance should you expect? Well, for starters, there should be no deferred maintenance. On an average 1,500 sq. ft. property, the renovation costs could easily reach $25,000 when all systems, roof, flooring, paint, locks, doors, hardware, lighting, permits, fence, aesthetics and trees planted near water and sewage lines are addressed.
On the management side, an investor should expect a property management company to be owned and operated by the turnkey company and to be 100% responsible for the performance of that property. The property management company should be staffed at a level where the tenants and investors both can get quick service and fast replies. In my opinion, customer service fits right under the property management column since most of the communication for an investor occurs after they purchase a property is going to involve property management.
Customer service, in my opinion, does not involve having an answering service take in coming calls so you can return them. Customer service means going above and beyond so an investor buying from 1,500 miles away feels they have competent, safe and secure investments. It means reaching out when there are issues and being proactive on move-outs, as well as maintenance and rental issues. Whether a company is any good at providing service is another story! They have to at least have the personnel and systems in place before they can do it!
Passive investing, especially in a turnkey investment, should be all about the highest level of service, consistent returns and a no-hassle experience as much as possible. None of those things occurred when I was buying the super cheap properties from far away. None of those things were important when we first stated buying and offering cheap properties. And none of those things are present today when investors turn to super-cheap turnkey investments. Turnkey should be held to a very high standard by investors if they want to have a good and profitable experience.
[Editor's Note: We are republishing this article to help out our newer readers.]
 Are you a turnkey investor? What would you add to my assessment?
Interested in Finding out More? Reach out below
Shawn Ireland
Phone: 913-225-6231
Email: Ireland_Investments@yahoo.com
Address: 1415 Main St. #823, Grandview, MO 64030
---
Website: www.irelandinvestmentsllc.com/
Facebook: @IrelandInvestmentsLLC/
Instagram: @irelandinvestmentsllc
Twitter: @IrelandLlc
---
This information is intended only for the use of the intended recipient(s) and it may be privileged and confidential. Please note that any views or opinions presented in this post are solely those of the author and do not necessarily represent those of the company. This is reposted information and is not original thought of Ireland Investments or anyone associated with the business.
Popular areas we service;
---
Kansas city Missouri, overland park Kansas, Kansas city Kansas, Olathe Kansas, Independence Missouri, Shawnee Kansas, Blue Springs Missouri, Lenexa Kansas, Leavenworth, Kansas, Leawood Kansas, Liberty Missouri, Raytown Missouri, Gladstone Missouri, Grandview Missouri, Belton Missouri, Prairie Village Kansas, Gardner Kansas, Raymore Missouri, Grain Valley Missouri, Ottawa, Kansas, Lansing Kansas, Excelsior Springs Missouri, Merriam Kansas, Harrisonville Missouri, Cameron Missouri, Mission Kansas, Kearney Missouri, Smithville Missouri, Pleasant Hill Missouri, Oak Grove Missouri, Bonner Springs Kansas, Roeland Park Kansas, Parkville Missouri, De Soto Kansas, Richmond Missouri, Greenwood Missouri, Paola Kansas, Basehor Kansas, Tonganoxie Kansas, Odessa Missouri, Peculiar Missouri, Platte City, Missouri, Higginsville Missouri, Lexington Missouri, Edwardsville Kansas, North Kansas City Missouri, Osawatomie Kansas, Louisburg Kansas, Fairway Kansas, Mission Hills Kansas, Sugar Creek Missouri, Riverside Missouri, Buckner Missouri, Pleasant Valley Missouri, Lawson Missouri, Plattsburg Missouri, Lake Lotawana Missouri, Weatherby Lake Missouri, Wellsville Kansas, Edgerton Kansas, Westwood Kansas, Garden City Missouri, Gower Missouri, Claycomo Missouri, Lone Jack Missouri, Drexel Missouri, Lake Tapawingo Missouri, Glenaire Missouri, Dearborn Missouri, Avondale Missouri, Osborn Missouri, Sibley Missouri, Oaks Missouri, Unity Village Missouri, Levasy Missouri, Randolf Missouri, River Bend Missouri, Jackson County Missouri, Johnson County Kansas, Clay County Missouri, Wyandotte County Kansas, Cass County Missouri, Platte County Missouri, Leavenworth County Kansas, Miami county Kansas, Lafayette County Missouri, Ray County Missouri, Clinton County Missouri, Bates County Missouri, Linn County Kansas, Caldwell County Missouri, Crossroads Real estate, 18th and vine Real estate, Hospital Hill real estate, library district real estate, longfellow real estate, dutch hill real estate, quality hill real estate, river market real estate union hill real estate, Greater downtown KCMO real estate, East Side KCMO real estate, Midtown KCMO real estate, Westport Real estate, Hyde Park real estate, Northeast KCMO real estate, Northland real estate, Plaza Real estate, South Kansas City Real estate, Fairway Kansas real estate, Kansas city Kansas real estate, lake quivira Kansas real estate, Lenexa Kansas real estate, Mission hills Kansas real estate, overland park Kansas real estate, prairie village Kansas real estate, Shawnee Kansas real estate, weatherby lake Missouri real estate, westwood Kansas real estate