by Larry Alton
Real estate investing can be lucrative, but it can also be time-consuming. If you buy a rental property in decent shape and have respectable tenants, you should hypothetically be able to collect rent checks in excess of your monthly mortgage payments and other expenses—hands-free. However, any property manager will tell you that idyllic scenario doesn't reflect reality.
The truth is, you'll need to deal with repair requests, late checks, and countless other property issues. You may go months without a problem, but face certain weeks of never-ending issues, and the problem will only grow in intensity with each new property you add to your portfolio.
So what if you already have a full-time job or other responsibilities that limit your free time? Is real estate investing out of the question?
5 Tips for Investing in Real Estate When You Don't Have Much Time
Fortunately, there are some strategies you can use to reduce the time it takes to actively manage your properties:
1. Let someone else do the inspection.
Taking the time to walk through every property you want to view can be a major hassle. Depending on how far away from the property you are, you'll likely take at least a few hours out of your day for a basic walkthrough—so what if you could have someone else do it for you?

Services like WeGoLook allow you to hire someone to remotely inspect your prospective properties for as little as $69. You'll get a full report of the property's condition, including both interior and exterior photos, and you'll never have to leave your home or office. This is especially important if you're considering investing in properties in another state.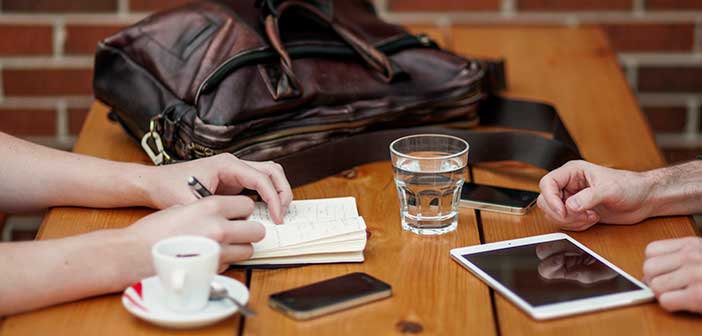 2. Hire a property management service.
If you want to remain as hands-off as possible, it's in your best interest to hire a property manager or full property management service. This person or organization will take care of almost all your landlord responsibilities, including screening your tenants, collecting rent, responding to and addressing any maintenance problems with the property, and, if necessary, managing the eviction process. The only downside is that you'll need to pay for the service, which will ultimately limit your profitability, but if your time is a bigger concern, it's a worthwhile investment. Make sure you do your research before finalizing your decision—not all property management services are the same.
3. Invest in real estate that requires little upgrading or maintenance.
Depending on the state of your property, you'll need to budget about 1 to 3 percent of your home's value for repairs and maintenance costs. However, you can mitigate those annual expenditures (and the time investment that goes along with making them) by choosing to invest in properties that require little to no maintenance. These are generally newer properties (built within the last decade) that have been kept in good shape by their owners.
4. Proactively screen your tenants.
Taking the time to screen your tenants may seem like an unnecessary time investment and one that prevents you from collecting rent as soon as possible, but it's more than worth the proactive measure. Finding good tenants increases the consistency and reliability of your rent payments, reduces the chances of property damage, and mitigates your risk of needing to file an eviction. In this case, an ounce of prevention is worth more than a pound of cure.
5. Employ as much automation as possible.
If you aren't using a property management service that already automates the bulk of your landlord responsibilities, make good use of an online service like Cozy, which allows you to collect rent payments online for free. You may also automate repair and maintenance requests via a website and a form your tenants can fill out at any time.
Balancing Time and Money
It's certainly possible to manage a real estate investment portfolio when you don't have much time to spare, but you may have to make other sacrifices. Most of the strategies on this list will cost you some extra money, which may dampen your overall profitability. Accordingly, your decisions here will ultimately come down to how you want to balance the time and monetary demands of your investment.
How do you invest when you're short on time?
Interested in Finding out More? Reach out below
Shawn Ireland
Phone: 913-225-6231
Email: Ireland_Investments@yahoo.com
Address: 1415 Main St. #823, Grandview, MO 64030
---
Website: www.irelandinvestmentsllc.com/
Facebook: @IrelandInvestmentsLLC/
Instagram: @irelandinvestmentsllc
Twitter: @IrelandLlc
---
This information is intended only for the use of the intended recipient(s) and it may be privileged and confidential. Please note that any views or opinions presented in this post are solely those of the author and do not necessarily represent those of the company. This is reposted information and is not original thought of Ireland Investments or anyone associated with the business.
Popular areas we service;
---
Kansas city Missouri, overland park Kansas, Kansas city Kansas, Olathe Kansas, Independence Missouri, Shawnee Kansas, Blue Springs Missouri, Lenexa Kansas, Leavenworth, Kansas, Leawood Kansas, Liberty Missouri, Raytown Missouri, Gladstone Missouri, Grandview Missouri, Belton Missouri, Prairie Village Kansas, Gardner Kansas, Raymore Missouri, Grain Valley Missouri, Ottawa, Kansas, Lansing Kansas, Excelsior Springs Missouri, Merriam Kansas, Harrisonville Missouri, Cameron Missouri, Mission Kansas, Kearney Missouri, Smithville Missouri, Pleasant Hill Missouri, Oak Grove Missouri, Bonner Springs Kansas, Roeland Park Kansas, Parkville Missouri, De Soto Kansas, Richmond Missouri, Greenwood Missouri, Paola Kansas, Basehor Kansas, Tonganoxie Kansas, Odessa Missouri, Peculiar Missouri, Platte City, Missouri, Higginsville Missouri, Lexington Missouri, Edwardsville Kansas, North Kansas City Missouri, Osawatomie Kansas, Louisburg Kansas, Fairway Kansas, Mission Hills Kansas, Sugar Creek Missouri, Riverside Missouri, Buckner Missouri, Pleasant Valley Missouri, Lawson Missouri, Plattsburg Missouri, Lake Lotawana Missouri, Weatherby Lake Missouri, Wellsville Kansas, Edgerton Kansas, Westwood Kansas, Garden City Missouri, Gower Missouri, Claycomo Missouri, Lone Jack Missouri, Drexel Missouri, Lake Tapawingo Missouri, Glenaire Missouri, Dearborn Missouri, Avondale Missouri, Osborn Missouri, Sibley Missouri, Oaks Missouri, Unity Village Missouri, Levasy Missouri, Randolf Missouri, River Bend Missouri, Jackson County Missouri, Johnson County Kansas, Clay County Missouri, Wyandotte County Kansas, Cass County Missouri, Platte County Missouri, Leavenworth County Kansas, Miami county Kansas, Lafayette County Missouri, Ray County Missouri, Clinton County Missouri, Bates County Missouri, Linn County Kansas, Caldwell County Missouri, Crossroads Real estate, 18th and vine Real estate, Hospital Hill real estate, library district real estate, longfellow real estate, dutch hill real estate, quality hill real estate, river market real estate union hill real estate, Greater downtown KCMO real estate, East Side KCMO real estate, Midtown KCMO real estate, Westport Real estate, Hyde Park real estate, Northeast KCMO real estate, Northland real estate, Plaza Real estate, South Kansas City Real estate, Fairway Kansas real estate, Kansas city Kansas real estate, lake quivira Kansas real estate, Lenexa Kansas real estate, Mission hills Kansas real estate, overland park Kansas real estate, prairie village Kansas real estate, Shawnee Kansas real estate, weatherby lake Missouri real estate, westwood Kansas real estate