by Sterling White
Is real estate really the path to fast and easy money? Or is it all a myth?
More and more real estate gurus are throwing their hats into the ring to promise fast and easy profits. This includes a lot of the hype coming from "reality" television as well. So is there anything to these promises of big money coming easy from real estate? Is it all a trap? Or does it depend on how you do it?
The "Fast & Easy" Real Estate Trap
It is true that you can make a lot of money in real estate. Just look at Sam Zell and Herb Simon. You can even start investing in real estate with no money and no credit (I am living proof). Yet to call it "easy" may be a little misleading.
Some have gotten into real estate and have made millions, and they'll tell you it was ridiculously easy. Others will tell you the complete opposite. They lost their shirts on their first rehab project, and it has been really, really hard.
How hard investing in real estate is really depends on:
How you do it.
Your perception.
There are many ways to invest in real estate. What may be fun or easy to one person may be a nightmare for the next, and vice versa. Perhaps you love tearing up old tile and replacing drywall. Maybe you thrive on helping difficult tenants or burning up the phone with cold calls. Others would rather clock time in an office at a regular day job and pay someone to do all of that for their investments.
For some, making $5,000 in a month wholesaling a house is like winning the lottery. For others, $10,000 may be peanuts.
Successfully profiting from real estate on the front lines can take hard work, dedication to education, money, time, and stress. Some thrive on this; others don't.
The Rewards of Investing in Real Estate
Whether you go in full-time and are putting in 40 hours a week, plus being on call nights and weekends, or you simply invest via a mobile app in a few minutes once a month, there is no doubt the rewards can be found in real estate.
This is a multi-billion dollar industry. Most can't fathom how much money there is to be made in real estate until they try for themselves. Many investors make more in one week than the average American makes in a year. Of course, if you rush in without knowing what you are doing and don't have some great professionals to help and guide you, then it can be far less profitable, too.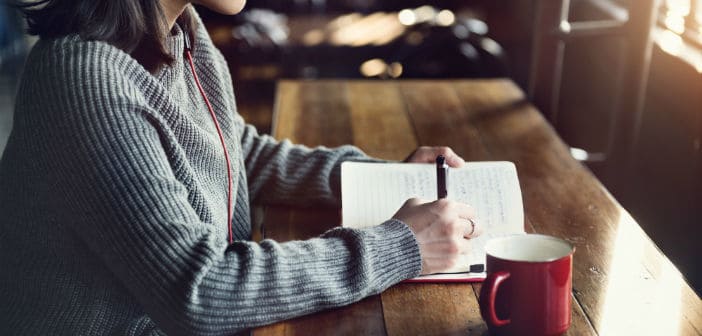 However, there are other rewards. The tax benefits are a big one. Finding your passion and something you love doing can be more rewarding than the money itself. It can be real work at times, but I love this world of real estate and look forward to continually thriving in this space — while helping others, too.
How have you found real estate? Is it harder than you expected? Have you found one method of investing far easier than others? Have you found parts of it far more rewarding than you expected?
Interested in Finding out More? Reach out below
Shawn Ireland
Phone: 913-225-6231
Email: Ireland_Investments@yahoo.com
Address: 1415 Main St. #823, Grandview, MO 64030
---
Website: www.irelandinvestmentsllc.com/
Facebook: @IrelandInvestmentsLLC/
Instagram: @irelandinvestmentsllc
Twitter: @IrelandLlc
---
This information is intended only for the use of the intended recipient(s) and it may be privileged and confidential. Please note that any views or opinions presented in this post are solely those of the author and do not necessarily represent those of the company. This is reposted information and is not original thought of Ireland Investments or anyone associated with the business.
Popular areas we service;
---
Kansas city Missouri, overland park Kansas, Kansas city Kansas, Olathe Kansas, Independence Missouri, Shawnee Kansas, Blue Springs Missouri, Lenexa Kansas, Leavenworth, Kansas, Leawood Kansas, Liberty Missouri, Raytown Missouri, Gladstone Missouri, Grandview Missouri, Belton Missouri, Prairie Village Kansas, Gardner Kansas, Raymore Missouri, Grain Valley Missouri, Ottawa, Kansas, Lansing Kansas, Excelsior Springs Missouri, Merriam Kansas, Harrisonville Missouri, Cameron Missouri, Mission Kansas, Kearney Missouri, Smithville Missouri, Pleasant Hill Missouri, Oak Grove Missouri, Bonner Springs Kansas, Roeland Park Kansas, Parkville Missouri, De Soto Kansas, Richmond Missouri, Greenwood Missouri, Paola Kansas, Basehor Kansas, Tonganoxie Kansas, Odessa Missouri, Peculiar Missouri, Platte City, Missouri, Higginsville Missouri, Lexington Missouri, Edwardsville Kansas, North Kansas City Missouri, Osawatomie Kansas, Louisburg Kansas, Fairway Kansas, Mission Hills Kansas, Sugar Creek Missouri, Riverside Missouri, Buckner Missouri, Pleasant Valley Missouri, Lawson Missouri, Plattsburg Missouri, Lake Lotawana Missouri, Weatherby Lake Missouri, Wellsville Kansas, Edgerton Kansas, Westwood Kansas, Garden City Missouri, Gower Missouri, Claycomo Missouri, Lone Jack Missouri, Drexel Missouri, Lake Tapawingo Missouri, Glenaire Missouri, Dearborn Missouri, Avondale Missouri, Osborn Missouri, Sibley Missouri, Oaks Missouri, Unity Village Missouri, Levasy Missouri, Randolf Missouri, River Bend Missouri, Jackson County Missouri, Johnson County Kansas, Clay County Missouri, Wyandotte County Kansas, Cass County Missouri, Platte County Missouri, Leavenworth County Kansas, Miami county Kansas, Lafayette County Missouri, Ray County Missouri, Clinton County Missouri, Bates County Missouri, Linn County Kansas, Caldwell County Missouri, Crossroads Real estate, 18th and vine Real estate, Hospital Hill real estate, library district real estate, longfellow real estate, dutch hill real estate, quality hill real estate, river market real estate union hill real estate, Greater downtown KCMO real estate, East Side KCMO real estate, Midtown KCMO real estate, Westport Real estate, Hyde Park real estate, Northeast KCMO real estate, Northland real estate, Plaza Real estate, South Kansas City Real estate, Fairway Kansas real estate, Kansas city Kansas real estate, lake quivira Kansas real estate, Lenexa Kansas real estate, Mission hills Kansas real estate, overland park Kansas real estate, prairie village Kansas real estate, Shawnee Kansas real estate, weatherby lake Missouri real estate, westwood Kansas real estate