by Zachary Gwin
Whether through a flipping show on HGTV or by simply browsing the internet for the best ways to build wealth, you have discovered that real estate investing is the best option for you and your financial future.
Deals, Agents and Lenders, Oh My!
Picture this scenario. It is one most newbies go through, and yes, I went through it myself.
You have chosen the perfect neighborhood — with the hipster coffee shops and active night life — where you can see young, athletic couples running throughout the day.
You've saved enough money for a down payment and have analyzed a few dozen properties using the BP Calculators.
You know "enough" to figure out what a certain property will produce in income/profit.
You're confident and feeling ready to buy your first investment property!
After weeks of waiting and searching the MLS for that perfect investment, it finally pops up, and you call your agent.
"Hey, Bill! I found a property. Let's go check it out!"
A few hours later, you meet Bill at the house, and at this time, your stomach is full of butterflies from the excitement that this could be the one!
You check it out, and all looks good. You tell Bill the magical phrase that all new investors long to say: "Let's make an offer."
Bill says, "Awesome! All I need is your pre-approval letter from your lender, and we will submit our offer!"
You give Bill your pre-qualifying letter that your mortgage lender has given you because it should be "good enough" (not knowing the difference).
You make the offer, and believe it or not, it's accepted!
However, the glory is short-lived.
You have no choice but to give up the property because your loan falls through. There goes that deal.
Pre-Qualifying
Now, this is incredibly common, and it actually happened to me.
You see, there is a HUGE difference between "pre-qualifying" and being "pre-approved."
If you haven't gone through the process of calling a mortgage lender yet, it will feel intimidating, but believe me, it is not.
They will ask you basic questions such as:
What is your credit score?
How much is your income?
Do you have any recurring debt?
How much is in your bank account?
What and how much is the property you are looking at?
And a few other questions that you should definitely be able to answer.
Based on your responses (which should all be true and accurate), they will give you a quote on what you should be able to receive.
They will draft a letter based on the assessed information, and this is known as your pre-qualifying loan amount.
Now, although this may seem like a great thing, and for a newbie it's a huge step, you should also understand that all this is really saying is, "Here's a number that really doesn't mean anything and is only meant to keep you interested in working with us."
Pre-Approved
This is what actually matters.
Don't bother sending in your pre-qualified letter. If you are serious and ready to make an offer that can be accepted to go under contract, you will NEED to be pre-APPROVED.
What is the difference? A pre-approval letter is an official quote from the lender saying they WILL loan you "x" amount for a property — whereas "pre-qualifying" is saying that they will possibly loan you "x" amount if everything you say has been checked and certified.
When it comes to being pre-approved, they will run a credit check (which will definitely be a shock to you if you are using Credit Karma to check your credit score).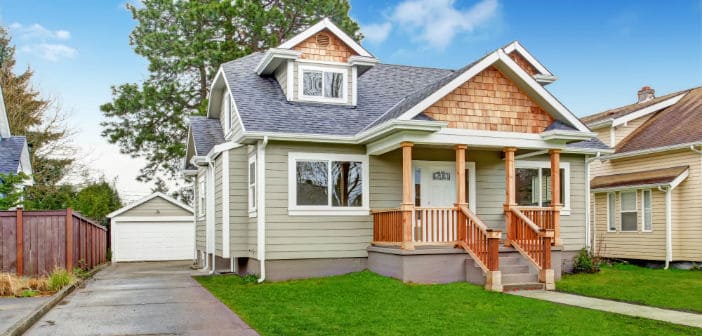 Every lender I have talked to has told me you can expect a 20-50 point drop in your Credit Karma report when you find out what it actually is. And yes, this happened to me.
Also, they will require two years of tax returns. This one can be worked around a little bit if you have a lender that is willing to do some extra work.
Along with a credit check and tax returns they will request:
Pay stubs
Bank statements
A photocopy of your I.D.
Possibly your student transcripts if you are just out of college
And a few other items that your lender will specify.
The whole process takes a day or two, but if you are ready to invest, it's a step that you have to take.
Especially in a hot market like we have here in Denver, Colorado, if you aren't pre-approved, you will be pre-removed. (That was a good one, right?)
Progress, Progress, Progress
When it comes to starting out as a newbie investor, the road is long and filled with lessons, errors, knowledge, and rewards at every corner.
Each phase will bring new obstacles, and each obstacle holds new knowledge and experience. It's never ending and always rewarding (as long as you don't repeat the same mistakes).
Keep taking action and keep moving forward.
"The distance between your dreams and reality is called action." — Unknown
Newbies: What steps have you taken in the past few weeks to land your first deal? What obstacles have you run into — and what have you learned?
Let me know your experiences with a comment!
Interested in Finding out More? Reach out below
Shawn Ireland
Phone: 913-225-6231
Email: Ireland_Investments@yahoo.com
Address: 1415 Main St. #823, Grandview, MO 64030
---
Website: www.irelandinvestmentsllc.com/
Facebook: @IrelandInvestmentsLLC/
Instagram: @irelandinvestmentsllc
Twitter: @IrelandLlc
---
This information is intended only for the use of the intended recipient(s) and it may be privileged and confidential. Please note that any views or opinions presented in this post are solely those of the author and do not necessarily represent those of the company. This is reposted information and is not original thought of Ireland Investments or anyone associated with the business.
Popular areas we service;
---
Kansas city Missouri, Overland Park Kansas, Kansas city Kansas, Olathe Kansas, Independence Missouri, Shawnee Kansas, Blue Springs Missouri, Lenexa Kansas, Leavenworth, Kansas, Leawood Kansas, Liberty Missouri, Raytown Missouri, Gladstone Missouri, Grandview Missouri, Belton Missouri, Prairie Village Kansas, Gardner Kansas, Raymore Missouri, Grain Valley Missouri, Ottawa, Kansas, Lansing Kansas, Excelsior Springs Missouri, Merriam Kansas, Harrisonville Missouri, Cameron Missouri, Mission Kansas, Kearney Missouri, Smithville Missouri, Pleasant Hill Missouri, Oak Grove Missouri, Bonner Springs Kansas, Roeland Park Kansas, Parkville Missouri, De Soto Kansas, Richmond Missouri, Greenwood Missouri, Paola Kansas, Basehor Kansas, Tonganoxie Kansas, Odessa Missouri, Peculiar Missouri, Platte City, Missouri, Higginsville Missouri, Lexington Missouri, Edwardsville Kansas, North Kansas City Missouri, Osawatomie Kansas, Louisburg Kansas, Fairway Kansas, Mission Hills Kansas, Sugar Creek Missouri, Riverside Missouri, Buckner Missouri, Pleasant Valley Missouri, Lawson Missouri, Plattsburg Missouri, Lake Lotawana Missouri, Weatherby Lake Missouri, Wellsville Kansas, Edgerton Kansas, Westwood Kansas, Garden City Missouri, Gower Missouri, Claycomo Missouri, Lone Jack Missouri, Drexel Missouri, Lake Tapawingo Missouri, Glenaire Missouri, Dearborn Missouri, Avondale Missouri, Osborn Missouri, Sibley Missouri, Oaks Missouri, Unity Village Missouri, Levasy Missouri, Randolf Missouri, River Bend Missouri, Jackson County Missouri, Johnson County Kansas, Clay County Missouri, Wyandotte County Kansas, Cass County Missouri, Platte County Missouri, Leavenworth County Kansas, Miami county Kansas, Lafayette County Missouri, Ray County Missouri, Clinton County Missouri, Bates County Missouri, Linn County Kansas, Caldwell County Missouri, Crossroads Real estate, 18th and vine Real estate, Hospital Hill real estate, library district real estate, longfellow real estate, dutch hill real estate, quality hill real estate, river market real estate union hill real estate, Greater downtown KCMO real estate, East Side KCMO real estate, Midtown KCMO real estate, Westport Real estate, Hyde Park real estate, Northeast KCMO real estate, Northland real estate, Plaza Real estate, South Kansas City Real estate, Fairway Kansas real estate, Kansas city Kansas real estate, lake quivira Kansas real estate, Lenexa Kansas real estate, Mission hills Kansas real estate, overland park Kansas real estate, prairie village Kansas real estate, Shawnee Kansas real estate, weatherby lake Missouri real estate, westwood Kansas real estate