by Sterling White
Do turnkey investment property services eat up too much profit to be viable as a sound investment strategy?
Can turnkey real estate investing really be profitable? If so, what buying guidelines and criteria should investors have?
Myths & Misconceptions About Investing
Living in the information age can be both a gift and curse if not utilized efficiently. Misinformation is one of the biggest roadblocks and risks to real estate investors. As good as the internet is for accessing more knowledge and data, it has also spawned infinite volumes of misinformation. Even what was meant for good can often be taken out of context or is now outdated.
To bust through these myths to success, investors must do the complete math for themselves and understand that markets, regulations, and trends are constantly in motion.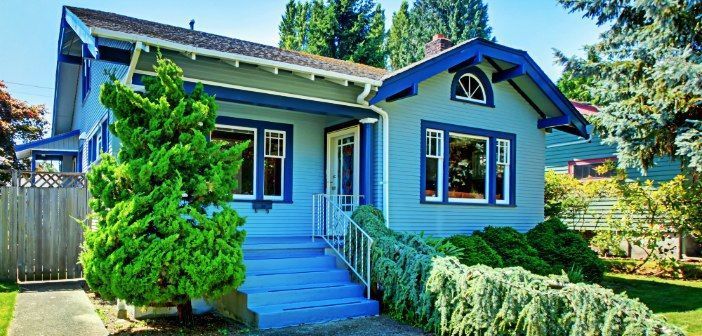 Discounts Hardly Exist
Everyone wants a steal. Of course, in reality most of the time real estate sells for what it is worth in the moment and in the individual scenario. This is true of foreclosures, probate and auction properties, and more. You might find cheaper properties at auctions or if they are in essentially a distressed condition. The tradeoff is needing hefty amounts of cash, being able to complete major rehabs in weeks, and finding the demand for these properties that the previous owner couldn't.
Turnkey real estate investors are buying into an investment for which someone else (the operator) has put in all the time, work, and upfront cash. They have more than likely invested tens if not hundreds of thousands in learning/education, plus weeks of marketing, organizing, and paying construction crews, finding and screening tenants, and more.
You could do all this yourself. Add up the costs and the hourly cost on your time and see how much that comes out to, including an amount for risk of loss if you aren't an expert in all of these areas yet.
Now take those numbers and compare buying the raw materials to investing in turnkey properties. It's like the difference between buying a seed and a plot of land, growing the crop, protecting it, harvesting it, and then finally getting to eat a bowl of cereal rather than ordering Amazon delivery to your door. Which do you prefer? Which offers the best value for you?
Pricing Turnkey Properties
The first thing you want to know about turnkey is what the price is based on. This could include:
Market value based on close by recently sold homes
Value according to the income approach
What it sold for at the height of the 2008 bubble
Build cost
ROI
A random number
You might run into all of these scenarios. Some may give you a small amount of equity going in. Others might be priced over the market for the benefit of the turnkey service.
What's really important is:
What it is worth to you
Having the flexibility not to get stuck
4 Deciding Questions to Ask
What's my time worth?
Will I be able to sell if I need to?
How well managed are the turnkey properties I am looking at?
Is turnkey a fit for my financial plan?
It's not my position to decide whether turnkey real estate is or isn't right for you. But I do believe we have a responsibility to ensure that the right information and perspectives are being shared so that each individual can make a fully educated decision for themselves. Do your due diligence and decide if there is a place in your portfolio for turnkey. How will you invest?
Investors: What do you think? Are turnkeys too pricey to be good investments?
Weigh in below!
Interested in Finding out More? Reach out below
Shawn Ireland
Phone: 913-225-6231
Email: Ireland_Investments@yahoo.com
Address: 1415 Main St. #823, Grandview, MO 64030
---
Website: www.irelandinvestmentsllc.com/
Facebook: @IrelandInvestmentsLLC/
Instagram: @irelandinvestmentsllc
Twitter: @IrelandLlc
---
This information is intended only for the use of the intended recipient(s) and it may be privileged and confidential. Please note that any views or opinions presented in this post are solely those of the author and do not necessarily represent those of the company. This is reposted information and is not original thought of Ireland Investments or anyone associated with the business.
Popular areas we service;
---
Kansas city Missouri, Overland Park Kansas, Kansas city Kansas, Olathe Kansas, Independence Missouri, Shawnee Kansas, Blue Springs Missouri, Lenexa Kansas, Leavenworth, Kansas, Leawood Kansas, Liberty Missouri, Raytown Missouri, Gladstone Missouri, Grandview Missouri, Belton Missouri, Prairie Village Kansas, Gardner Kansas, Raymore Missouri, Grain Valley Missouri, Ottawa, Kansas, Lansing Kansas, Excelsior Springs Missouri, Merriam Kansas, Harrisonville Missouri, Cameron Missouri, Mission Kansas, Kearney Missouri, Smithville Missouri, Pleasant Hill Missouri, Oak Grove Missouri, Bonner Springs Kansas, Roeland Park Kansas, Parkville Missouri, De Soto Kansas, Richmond Missouri, Greenwood Missouri, Paola Kansas, Basehor Kansas, Tonganoxie Kansas, Odessa Missouri, Peculiar Missouri, Platte City, Missouri, Higginsville Missouri, Lexington Missouri, Edwardsville Kansas, North Kansas City Missouri, Osawatomie Kansas, Louisburg Kansas, Fairway Kansas, Mission Hills Kansas, Sugar Creek Missouri, Riverside Missouri, Buckner Missouri, Pleasant Valley Missouri, Lawson Missouri, Plattsburg Missouri, Lake Lotawana Missouri, Weatherby Lake Missouri, Wellsville Kansas, Edgerton Kansas, Westwood Kansas, Garden City Missouri, Gower Missouri, Claycomo Missouri, Lone Jack Missouri, Drexel Missouri, Lake Tapawingo Missouri, Glenaire Missouri, Dearborn Missouri, Avondale Missouri, Osborn Missouri, Sibley Missouri, Oaks Missouri, Unity Village Missouri, Levasy Missouri, Randolf Missouri, River Bend Missouri, Jackson County Missouri, Johnson County Kansas, Clay County Missouri, Wyandotte County Kansas, Cass County Missouri, Platte County Missouri, Leavenworth County Kansas, Miami county Kansas, Lafayette County Missouri, Ray County Missouri, Clinton County Missouri, Bates County Missouri, Linn County Kansas, Caldwell County Missouri, Crossroads Real estate, 18th and vine Real estate, Hospital Hill real estate, library district real estate, longfellow real estate, dutch hill real estate, quality hill real estate, river market real estate union hill real estate, Greater downtown KCMO real estate, East Side KCMO real estate, Midtown KCMO real estate, Westport Real estate, Hyde Park real estate, Northeast KCMO real estate, Northland real estate, Plaza Real estate, South Kansas City Real estate, Fairway Kansas real estate, Kansas city Kansas real estate, lake quivira Kansas real estate, Lenexa Kansas real estate, Mission hills Kansas real estate, overland park Kansas real estate, prairie village Kansas real estate, Shawnee Kansas real estate, weatherby lake Missouri real estate, westwood Kansas real estate