by Engelo Rumora
I hope you enjoyed my blog last week on the 8 Steps to Find (& Stick With) the Right Real Estate Investing Strategy for You. This week, I go into further detail as to why you should only focus on one strategy when looking to jump into the world of real estate investment.
The real estate market is a dynamic one, and because it keeps changing, it's easy for investors to get swayed quickly. There are many opportunities that promise better profit-making options with different strategies. However, most investors who jump at what seems like "the next big thing" only end up hurting themselves. So, here I am, stressing once again that mastering just one strategy works way better than trying a hundred different ones. I can say this with certainty because I've fallen victim to the shiny rocks myself. But having learned the hard way, I can tell you with conviction that staying on the proven path works way better and is more profitable than moving away from it.
7 More Steps to Find (& Stick With) the Right Real Estate Investing Strategy for You
Don't get caught up in the "shiny stuff."
If the real estate market was like a huge beach, then let me tell you, 'There are many shiny pebbles on it." But all that glitters isn't gold, and all the shiny stuff isn't really useful. For the old-time investor, books were a valuable asset. They told you where to invest and what not to do. However, information in books gets redundant quickly. Today, the internet gives much more recent and relevant information.
But before you jump with joy, let me tell you the bad part. The information comes with a caveat attached to it. And that caveat is "overload." There's just so much information online that it becomes close to impossible to sift out the good stuff from the bad. Secondly, there are way too many courses and boot camps that promise to transform your career overnight. Let me just tell you this straight up — the so-called boot camps, training manuals, and training materials simply don't work. They may promise to be life-altering, but you can learn nothing without slogging it out.
Just like that, the real estate market throws up many strategies that promise you the earth and sky, from time to time. While they may appear more profitable and lucrative, don't get caught up in their fancy words. Sticking to your plan may seem tough, but that is always the smarter thing to do. So, instead of going around falling for what pops up from time to time, stick to one strategy, and master its ins and outs until you've perfected it. Focus on what works and get rid of what doesn't. Love it, live it, breathe it, eat it, and sleep it. "Obsessed" is your keyword here.
Decide on an existing strategy.
While there are many business strategies out there in the market, there will only be a few that work for you. The one that works should match the requirements in the markets you operate in, it should match your timing commitments, and most importantly, it should be in harmony with your financials. Based on these parameters, as well as your expertise, experience and comfort levels, decide on an existing market strategy. And once you've done the research on what will work best for you, move to the next step.
A mistake that many investors tend to make is to get stuck on the research. Because all strategies seem attractive, many try to do a little of everything and end up not gaining expertise in any area at all. So choose a strategy that exists based on your markets. In order to do so, look at what your competitors are doing or take the help of a mentor you trust.
Know that it will work.
I know that it is tough to be convinced that only one strategy can work. But believe me, it will. First, a proven market strategy exists because it is a workable and profitable one. Secondly, each strategy makes a profit over a period of time. Over time, as you master each of these strategies, you could also get better at it. Also, because you know how the market behaves, you can properly plan the kind of deals to take, how much to save, and how to get through low-cash times.
However, what wouldn't work is a combination of strategies, which can instead make you cash-strapped and leave you confused on how to get through the lean periods. It is important here to understand that the real estate market is driven by values of fear and greed. Many investors make the mistake of making emotional decisions based on those values. These are what propel them to take up many strategies, and you can avoid it by sticking to one and rising above those sentiments.
Stick to it.
Once you have identified a market and a strategy, adopt it, use it, and work on it. Stick to the strategy and master its ins and outs. Keep improving upon it at every opportunity that presents itself. For example, if you are into flipping, stick with it. Or if you are into wholesaling, then do just that for the next five years. Stick with your chosen area and be the best in it. Once customers identify you for your specialization, they are bound to come to you. And this would make much more commercial sense in the long run.
While mixing and matching might seem lucrative in the beginning, it could be detrimental to the proven aspect of your existing business. In fact, it wouldn't establish your expertise in any area at all and make you just another real estate investor in the market. I have also witnessed too many investors who've fallen hard because of stepping into the unknown realms of real estate strategizing. So instead of spreading yourself too thin and focusing on many different ideas, identify one that you feel will be most appropriate and then stick with it. They say that mastery comes after 10,000 hours of doing just one thing.
Get the right people.
People are the strength of any organization. So getting together the right kind of team can make all the difference in the world. When you are building a superstar team, ensure that all members share the same vision regarding your real estate strategy. Build a team that promotes camaraderie amongst team mates, rather than competition. This will help you be at numerous places with diverse deals at the same time. An efficient and well-organized team is definitely a great asset to have, so make sure that you can build such a team. Decide upon a good structure for your team and empower them through developed leadership skills.
Work on people skills.
People skills are of extreme importance and are a key factor of what customers look for in you. So build your interpersonal skills as you activate your real estate investment strategy. Your drive and determination should appear as a strong motivational factor for your customer. Your verbal and written communication skills should be strong as well. These will help formulate a clear understanding not just between you and your customer, but also between the people you work with.
Good negotiation skills are a must for any business and thus an important skill set here as well. Also, as you work on these, smile and be warm with people, as likability factors are very important in this line of work. Finally, arrive on time, respect schedules, and listen to your customers more than you speak. These skills can make you a better real estate agent, so couple them with a strong conviction that your choice of strategy is the right one.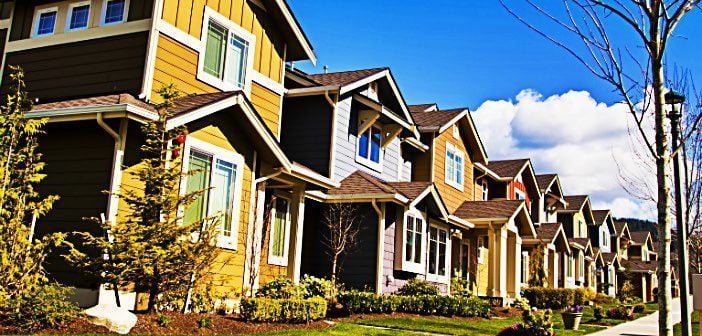 Give it time.
Countries aren't built in a day, and the same is true about careers. If you're planning to get rich quickly with real estate, then let me tell you that the markets just don't work that way. You need to have plenty of patience to learn, experiment, and learn some more. Only then can you intend to make a career out of real estate. So give it time, learn as you go and take projects that fit your line of strategy. This will enable a growing number of customers to come to you too, as you'll be considered an expert! Only when you have mastered a strategy completely should you move on to the next one.
Over the years, I have seen many people who gain little expertise in a select real estate area. In their effort to get rich quickly, many people try to do a little of everything. As a result, they end up with many strategy models and zero success. So my word of advice for you today is to stay on the proven path and don't compromise your existing strategy. Be an active learner, and make sure that your existing strategy has been mastered to whatever your version of perfection is. Bring the right kind of people on board to always keep the ship moving in the right direction. Only then should you allow yourself to look into another investment direction that could offer you more profit potential.
Investors: Any tips you'd add here? How did you find your correct strategy? Do you think it's always a mistake to try out too many niches?
Let me know with a comment!
Interested in Finding out More? Reach out below
Shawn Ireland
Phone: 913-225-6231
Email: Ireland_Investments@yahoo.com
Address: 1415 Main St. #823, Grandview, MO 64030
---
Website: www.irelandinvestmentsllc.com/
Facebook: @IrelandInvestmentsLLC/
Instagram: @irelandinvestmentsllc
Twitter: @IrelandLlc
---
This information is intended only for the use of the intended recipient(s) and it may be privileged and confidential. Please note that any views or opinions presented in this post are solely those of the author and do not necessarily represent those of the company. This is reposted information and is not original thought of Ireland Investments or anyone associated with the business.
Popular areas we service;
---
Kansas city Missouri, Overland Park Kansas, Kansas city Kansas, Olathe Kansas, Independence Missouri, Shawnee Kansas, Blue Springs Missouri, Lenexa Kansas, Leavenworth, Kansas, Leawood Kansas, Liberty Missouri, Raytown Missouri, Gladstone Missouri, Grandview Missouri, Belton Missouri, Prairie Village Kansas, Gardner Kansas, Raymore Missouri, Grain Valley Missouri, Ottawa, Kansas, Lansing Kansas, Excelsior Springs Missouri, Merriam Kansas, Harrisonville Missouri, Cameron Missouri, Mission Kansas, Kearney Missouri, Smithville Missouri, Pleasant Hill Missouri, Oak Grove Missouri, Bonner Springs Kansas, Roeland Park Kansas, Parkville Missouri, De Soto Kansas, Richmond Missouri, Greenwood Missouri, Paola Kansas, Basehor Kansas, Tonganoxie Kansas, Odessa Missouri, Peculiar Missouri, Platte City, Missouri, Higginsville Missouri, Lexington Missouri, Edwardsville Kansas, North Kansas City Missouri, Osawatomie Kansas, Louisburg Kansas, Fairway Kansas, Mission Hills Kansas, Sugar Creek Missouri, Riverside Missouri, Buckner Missouri, Pleasant Valley Missouri, Lawson Missouri, Plattsburg Missouri, Lake Lotawana Missouri, Weatherby Lake Missouri, Wellsville Kansas, Edgerton Kansas, Westwood Kansas, Garden City Missouri, Gower Missouri, Claycomo Missouri, Lone Jack Missouri, Drexel Missouri, Lake Tapawingo Missouri, Glenaire Missouri, Dearborn Missouri, Avondale Missouri, Osborn Missouri, Sibley Missouri, Oaks Missouri, Unity Village Missouri, Levasy Missouri, Randolf Missouri, River Bend Missouri, Jackson County Missouri, Johnson County Kansas, Clay County Missouri, Wyandotte County Kansas, Cass County Missouri, Platte County Missouri, Leavenworth County Kansas, Miami county Kansas, Lafayette County Missouri, Ray County Missouri, Clinton County Missouri, Bates County Missouri, Linn County Kansas, Caldwell County Missouri, Crossroads Real estate, 18th and vine Real estate, Hospital Hill real estate, library district real estate, longfellow real estate, dutch hill real estate, quality hill real estate, river market real estate union hill real estate, Greater downtown KCMO real estate, East Side KCMO real estate, Midtown KCMO real estate, Westport Real estate, Hyde Park real estate, Northeast KCMO real estate, Northland real estate, Plaza Real estate, South Kansas City Real estate, Fairway Kansas real estate, Kansas city Kansas real estate, lake quivira Kansas real estate, Lenexa Kansas real estate, Mission hills Kansas real estate, overland park Kansas real estate, prairie village Kansas real estate, Shawnee Kansas real estate, weatherby lake Missouri real estate, westwood Kansas real estate