by Sterling White
There is absolutely no doubt that purchasing a property is a rather interesting mix of excitement, stress, and emotion. Chances are, the moment you have gone through hundreds of property walkthroughs and have begun making offers, you will probably get hooked on a house or two.
However, bear in mind that even when you are really deep into everything, something might unexpectedly pop up in your way that causes the deal to seem less than appealing. Yes, it is true that it is highly difficult to reconcile your love for a gorgeous piece of real estate with the fear that a financial venture doesn't seem to quite add up.
Well, if this does happen to you, you need to begin considering whether or not you still want to move forward with the deal. This is certainly a tricky choice to make and definitely not a decision to take lightly. So in order to help you out, here are a few red flag scenarios that you should seriously take into consideration when you are thinking about placing an offer on your next real estate conquest!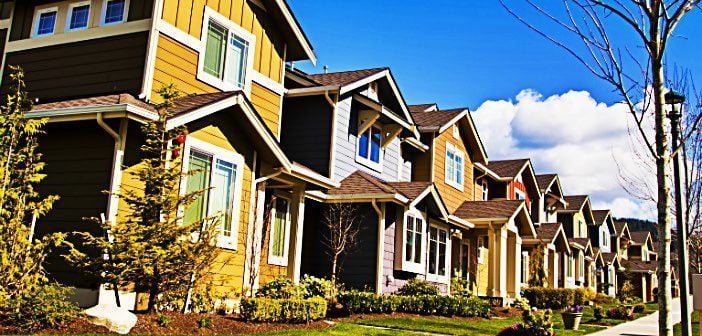 Trust Yourself
Purchasing a property can be considered a huge milestone in any individual's life. Regardless of whether it is your first or your fiftieth, unless your heart is in sync with your brain on this deal, you absolutely shouldn't be moving ahead. This is simply due to the fact that as with all major decisions in life, you should be cautious. Trusting your intuition can seriously go a long way. For example, you wouldn't jump off a cliff unless you knew that there was a safety net below it to catch you, right? So if you even feel the slightest bit uneasy about a real estate deal, it is time to jump ship.
Realize if You're Overpaying
Before you go into any real estate deal, you should be well informed of the house's value. However, many investors, even the seasoned pros, often neglect to take note of the price of similar houses in the neighborhood and end up paying for more than what it's actually worth. Nevertheless, if you are lucky enough to discover that the house is far too pricey, then be sure to whip out your parachute and get away quick!
Know What Compromises You're Willing to Make
Before you begin scouring around for properties, more often than not, you will have produced a good, well-thought-out list of your must-haves, needs, and desires, in addition to all the compromises that are going to be particularly difficult. Why do you do this? Well, this is due to the fact that while you can not control what comes onto the market, you always have the power to control your approach to them.
Unfortunately, many people do not realize that a compromise that should kill a deal straightaway without fail is when there is something wrong with the property structurally. They often go in blindly, bluffing to themselves that a little damage to the house can be overlooked upon. However, if this happens with the property, no matter what the structural error/damage is, you should definitely stop dead in tracks, take a hefty step back, and listen to your gut. Once you have done your heavy pondering, if you find out that it just isn't up your alley, be sure to get out ASAP. The inspection period clause can be your friend in this circumstance. Lastly, if there is a boarded house next door, then that is also another area that should be of concern to you.
Nevertheless, always be sure that you are fully aware of when enough is seriously enough, and be willing to walk away. Until you've actually signed the contract, you have every right in the world to do so. So don't ever feel pressured by yourself, the owner, real estate agent or anyone else that you have to complete that real estate transaction because at the end of the day, you should be feeling happy, excited, and 100 percent satisfied about the purchase.
Investors: What steps do you take to avoid regrettable deals?
Interested in Finding out More? Reach out below
Shawn Ireland
Phone: 913-225-6231
Email: Ireland_Investments@yahoo.com
Address: 1415 Main St. #823, Grandview, MO 64030
---
Website: www.irelandinvestmentsllc.com/
Facebook: @IrelandInvestmentsLLC/
Instagram: @irelandinvestmentsllc
Twitter: @IrelandLlc
---
This information is intended only for the use of the intended recipient(s) and it may be privileged and confidential. Please note that any views or opinions presented in this post are solely those of the author and do not necessarily represent those of the company. This is reposted information and is not original thought of Ireland Investments or anyone associated with the business.
Popular areas we service;
---
Kansas city Missouri, Overland Park Kansas, Kansas city Kansas, Olathe Kansas, Independence Missouri, Shawnee Kansas, Blue Springs Missouri, Lenexa Kansas, Leavenworth, Kansas, Leawood Kansas, Liberty Missouri, Raytown Missouri, Gladstone Missouri, Grandview Missouri, Belton Missouri, Prairie Village Kansas, Gardner Kansas, Raymore Missouri, Grain Valley Missouri, Ottawa, Kansas, Lansing Kansas, Excelsior Springs Missouri, Merriam Kansas, Harrisonville Missouri, Cameron Missouri, Mission Kansas, Kearney Missouri, Smithville Missouri, Pleasant Hill Missouri, Oak Grove Missouri, Bonner Springs Kansas, Roeland Park Kansas, Parkville Missouri, De Soto Kansas, Richmond Missouri, Greenwood Missouri, Paola Kansas, Basehor Kansas, Tonganoxie Kansas, Odessa Missouri, Peculiar Missouri, Platte City, Missouri, Higginsville Missouri, Lexington Missouri, Edwardsville Kansas, North Kansas City Missouri, Osawatomie Kansas, Louisburg Kansas, Fairway Kansas, Mission Hills Kansas, Sugar Creek Missouri, Riverside Missouri, Buckner Missouri, Pleasant Valley Missouri, Lawson Missouri, Plattsburg Missouri, Lake Lotawana Missouri, Weatherby Lake Missouri, Wellsville Kansas, Edgerton Kansas, Westwood Kansas, Garden City Missouri, Gower Missouri, Claycomo Missouri, Lone Jack Missouri, Drexel Missouri, Lake Tapawingo Missouri, Glenaire Missouri, Dearborn Missouri, Avondale Missouri, Osborn Missouri, Sibley Missouri, Oaks Missouri, Unity Village Missouri, Levasy Missouri, Randolf Missouri, River Bend Missouri, Jackson County Missouri, Johnson County Kansas, Clay County Missouri, Wyandotte County Kansas, Cass County Missouri, Platte County Missouri, Leavenworth County Kansas, Miami county Kansas, Lafayette County Missouri, Ray County Missouri, Clinton County Missouri, Bates County Missouri, Linn County Kansas, Caldwell County Missouri, Crossroads Real estate, 18th and vine Real estate, Hospital Hill real estate, library district real estate, longfellow real estate, dutch hill real estate, quality hill real estate, river market real estate union hill real estate, Greater downtown KCMO real estate, East Side KCMO real estate, Midtown KCMO real estate, Westport Real estate, Hyde Park real estate, Northeast KCMO real estate, Northland real estate, Plaza Real estate, South Kansas City Real estate, Fairway Kansas real estate, Kansas city Kansas real estate, lake quivira Kansas real estate, Lenexa Kansas real estate, Mission hills Kansas real estate, overland park Kansas real estate, prairie village Kansas real estate, Shawnee Kansas real estate, weatherby lake Missouri real estate, westwood Kansas real estate