by Engelo Rumora
Well, yes, you did read that right!
Search for it online, and out of a ten, nine sites will tell you all about the benefits of getting your real estate license. Before you set your sight on getting one, here is a piece of advice: Having a real estate license isn't as necessary as many people think it to be. In fact, look at the market and you'll find thousands of successful real estate investors who don't have a license.
What's more, most of the sites that tell you to get a license will add how time consuming the process is and how it isn't important to get one. Some (like me) will even go further and list the downsides of getting a real estate license. So, if you haven't yet applied for a license or are wondering whether it's really that important, here are a few reasons you can look the other way.
6 Reasons You Should NOT Get Your Real Estate License
Reason #1: You can't buy a property from any brokerage.
When you have a real estate license, you cannot simply go and do the real estate deals yourself. You need to earn your license with a broker. This means that you would be required to work under a brokerage firm or a broker till you get a brokerage license. While the guidelines tend to differ in different states, most places will have similar guidelines for buying a property. This means that while your non-licensed status could actually allow you to buy the property from any brokerage, with a license, things are not as simple and straight forward as they might appear. You can no longer buy a property without informing your broker about it.
On top of that, every brokerage office will have its own set of rules that you'll have to abide by. So while some require certain hours of training, others will ask for a certain amount of hours to be spent calling people, holding open houses, or things like that. You may be put to work under one person for most of the time, or you may just have to report to the organizational head. Here too brokers will charge real estate agents a certain fee, which again depends upon the kind of organization they are and on the kind of setup they have. Finally, while licensed real estate agents can earn commissions, these don't come their way directly. They often go to the broker first, who then decides how to split them and share with the agent.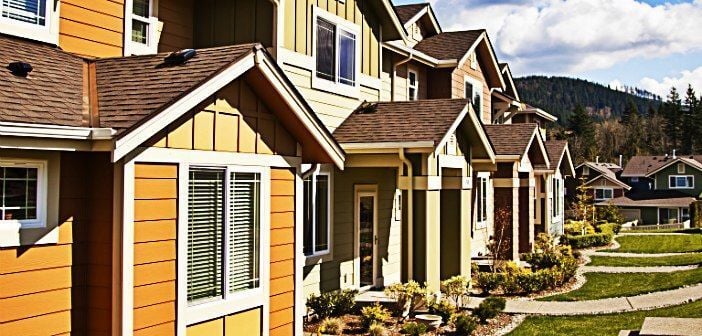 Reason #2: You'll face many issues with disclosure.
Once you have a license, you're put on a pedestal and considered a 'better being'. While this might sound good, the position comes with plenty of responsibilities. First, you'll need to disclose to your buyers/sellers that you are a licensed agent, meaning that you can't simply take advantage if a situation offers one. Many real estate agents who have a license have found out to their dismay that this higher status and a need for disclosure can negatively impact their business and personal portfolio growth. If you don't want to be a real estate investor but just a realtor with 9-5 job of selling homes, than these disclosures shouldn't affect you and the "better being" will just boost your ego.
Reason #3: Getting a license isn't as easy as it sounds.
Getting a license isn't just about calling the state licensing commission, where they'll simply add you to a list. The process is lengthy and time consuming. In fact, if we break it down, you would need to put in about a 100 hours of coursework and plenty of studying before you take the exam, which only qualifies you for a license. And when you're there, the exam isn't exactly easy, and not many get through the first time.
Following this process are other steps, which include an FBI background check and other tests to check how legit you are. Once you are pre-licensed, the brokerage may ask you to take up additional courses, too. Through the process and beyond, you'd be required to abide by the strict rules that the regulators will impose on you. Only when the brokerage firm and the government work together with your paperwork will you get a license, which can be used under the sponsorship of the broker.
Reason #4: Real estate licenses involve an expensive process.
Not only time, the process involves a lot of money too as you have to join courses first to prepare for the exam, pay the fee and then join various organizations because you have a license. Also, once you do get a license, you will be required to work under a broker, a commitment that will take up more of your time and money. In addition, coursework with the brokerage can get pretty expensive. Additional costs also include the fees for maintaining the license, memberships to boards, MLS fees and subscriptions, ongoing training, E/O insurance, IDX subscriptions, fees towards local real estate agent boards, and also state boards.
While many will tell you that the money spent is worth it because you build your network of agents, that's just an excuse. Networks like this can also be built at other occasions that don't necessarily charge money. Once you are in this line of work, you automatically mingle with certain people. The best return on investment I've ever had is buying folks a $3 coffee and networking.
Reason #5: There's an overload of paperwork.
Finally, you may love it or hate it, but you can't ignore it! The paperwork. Once you have your license, the paperwork is bound to increase like you wouldn't believe. Ask licensed real estate agents, and they'll tell you how two days in the week just go to getting the paperwork done. I know that it is "necessary" to have it all in place, but it can get rather frustrating. This is because, as a licensed real estate agent, you'll be responsible for writing your own offers and submitting forms to lawyers, brokers, agents — and don't forget the paperwork with the MLS.
If you think that putting in a ton of hours doing paperwork is not your cup of tea at all, then you can get other people to do it, but this again comes with a cost. And then again, you may not be entirely pleased with the results because they aren't under your complete control.
Reason #6: The MLS access isn't all it's cracked up to be.
Many licensed real estate experts also rave about MLS access being one of the distinct advantages of getting a license. However, it's wise to remember that simply having a real estate license isn't enough. You also need to be a member of the local board and pay their fees and be part of a brokerage just to gain access. Also, though the database holds a substantial amount of information, you can always get it through real estate search engines too, minus the fee.
Secondly, many of the deals that you find on the MLS tend to be way too expensive. Add to that a list of many expired historical listings, and you get a picture of what it is really like. Thirdly, while legally-speaking MLS access goes only to those who have a license, it is easily misused. So in cases where your spouse has a license, you get access too, despite you not having a license. I think you get my point.
Getting a license does have its benefits. Once you've crossed the hurdle of time and money, have started loving the loads of paperwork you're expected to do, the sun does come to shine on real estate license holders. You have access to the MLS database — which does hold some good listings — and you get to form strong relationships with other agents. You even can take commissions on deals. Most importantly, you enjoy the status of being a "licensed real estate agent," which not many have. You've actually worked hard for it!
However, do remember that having a license doesn't qualify you as a real estate professional for the IRS. It is your work, the quality and the number of hours, that help you gain that status. Also, when you do look at the successful real estate investors out there in the market, you'll find an interesting trend: Most of them aren't licensed. The reason behind their success is their single-minded focus on the work they do well, and that's investing in real estate.
Before you decide on heading out for a license, I'd suggest that you think through the pros and cons. Ask yourself whether you're planning on a long-term commitment to the line of real estate. Weigh the benefits of getting a license, and put them against the downsides of getting one. And while you're doing all this, think about what it is that you actually want from real estate. Is it financial freedom or a sales job?
I'm looking forward to your comments below and a ton of heat from all of you real estate agents out there.
Let me know your opinion with a comment!
Interested in Finding out More? Reach out below
Shawn Ireland
Phone: 913-225-6231
Email: Ireland_Investments@yahoo.com
Address: 1415 Main St. #823, Grandview, MO 64030
---
Website: www.irelandinvestmentsllc.com/
Facebook: @IrelandInvestmentsLLC/
Instagram: @irelandinvestmentsllc
Twitter: @IrelandLlc
---
This information is intended only for the use of the intended recipient(s) and it may be privileged and confidential. Please note that any views or opinions presented in this post are solely those of the author and do not necessarily represent those of the company. This is reposted information and is not original thought of Ireland Investments or anyone associated with the business.
Popular areas we service;
---
Kansas city Missouri, Overland Park Kansas, Kansas city Kansas, Olathe Kansas, Independence Missouri, Shawnee Kansas, Blue Springs Missouri, Lenexa Kansas, Leavenworth, Kansas, Leawood Kansas, Liberty Missouri, Raytown Missouri, Gladstone Missouri, Grandview Missouri, Belton Missouri, Prairie Village Kansas, Gardner Kansas, Raymore Missouri, Grain Valley Missouri, Ottawa, Kansas, Lansing Kansas, Excelsior Springs Missouri, Merriam Kansas, Harrisonville Missouri, Cameron Missouri, Mission Kansas, Kearney Missouri, Smithville Missouri, Pleasant Hill Missouri, Oak Grove Missouri, Bonner Springs Kansas, Roeland Park Kansas, Parkville Missouri, De Soto Kansas, Richmond Missouri, Greenwood Missouri, Paola Kansas, Basehor Kansas, Tonganoxie Kansas, Odessa Missouri, Peculiar Missouri, Platte City, Missouri, Higginsville Missouri, Lexington Missouri, Edwardsville Kansas, North Kansas City Missouri, Osawatomie Kansas, Louisburg Kansas, Fairway Kansas, Mission Hills Kansas, Sugar Creek Missouri, Riverside Missouri, Buckner Missouri, Pleasant Valley Missouri, Lawson Missouri, Plattsburg Missouri, Lake Lotawana Missouri, Weatherby Lake Missouri, Wellsville Kansas, Edgerton Kansas, Westwood Kansas, Garden City Missouri, Gower Missouri, Claycomo Missouri, Lone Jack Missouri, Drexel Missouri, Lake Tapawingo Missouri, Glenaire Missouri, Dearborn Missouri, Avondale Missouri, Osborn Missouri, Sibley Missouri, Oaks Missouri, Unity Village Missouri, Levasy Missouri, Randolf Missouri, River Bend Missouri, Jackson County Missouri, Johnson County Kansas, Clay County Missouri, Wyandotte County Kansas, Cass County Missouri, Platte County Missouri, Leavenworth County Kansas, Miami county Kansas, Lafayette County Missouri, Ray County Missouri, Clinton County Missouri, Bates County Missouri, Linn County Kansas, Caldwell County Missouri, Crossroads Real estate, 18th and vine Real estate, Hospital Hill real estate, library district real estate, longfellow real estate, dutch hill real estate, quality hill real estate, river market real estate union hill real estate, Greater downtown KCMO real estate, East Side KCMO real estate, Midtown KCMO real estate, Westport Real estate, Hyde Park real estate, Northeast KCMO real estate, Northland real estate, Plaza Real estate, South Kansas City Real estate, Fairway Kansas real estate, Kansas city Kansas real estate, lake quivira Kansas real estate, Lenexa Kansas real estate, Mission hills Kansas real estate, overland park Kansas real estate, prairie village Kansas real estate, Shawnee Kansas real estate, weatherby lake Missouri real estate, westwood Kansas real estate