by Dave Van Horn
After over 30 years in the real estate industry, I've seen how a real estate agent can make or break a deal, regardless of whether you're buying or selling. Of course, you need them not only to understand what you're looking to do, but also to be your ally in making sure the deal goes through.
Recently, one of my employees was looking to purchase an investment property. Let's just say the real estate agent wasn't exactly the greatest, and it ended up being a much more difficult experience than it needed to be.
So, it really got me thinking, what should someone new to real estate investing be looking for in a real estate agent?
Expertise
When it comes to selling real estate, there are so many different types of agents and areas of expertise.
For me, I've been a licensed Realtor®, a Certified Residential Specialist (CRS), a Graduate of Realtors Institute (GRI), and an assistant manager who trained other agents and took all of my broker credits. I've also been a property manager and a partner in a title company, while specializing in investment real estate and owning several rental properties.
But there's more to it than that. Let's start with areas of expertise and designations.
There are many agents who sell everything from cemetery lots to marinas. Today, everyone is a specialist. In the residential real estate arena, there are people who specialize in first-time homebuyers, veterans, investors, senior citizens, vacation homes, REOs (bank owned property), and luxury homes. Some are rental agents and property managers. Some prefer commercial apartment buildings, office space, condos, mobile home parks, storage centers, and industrial space, to name a few.
So, if you're in the market to purchase, you really need the type of agent whose expertise fits what you're looking for.
Usually, you'll want a buyer's agent to represent you and your interests.
[Buyer's agent: A real estate agent who represents only the buyer of a property in a real estate transaction.]
If you're trying to sell real estate, the type of agent you'll need to interview for the job will depend on what you're trying to sell. Remember, you wouldn't hire an agent who specializes in vacation homes to represent you in selling an REO the same way you don't want a brain surgeon to operate on your foot.
Also, notice I said interview. Don't be afraid to interview several agents as well. This is very important whether you're hiring a buyer's agent or a seller's agent.
[Seller's agent: A real estate agent who represents only the seller of a property in a real estate transaction.]
Other to-dos are to check their background, experience level, any recommendations from satisfied past clients, along with their particular area of expertise. Be sure to see what designations they have, if any, as well.
Designations
So, what does all this alphabet soup after an agent's name really mean?
Well, that depends. For example, an agent must complete so many hours of education and a certain number of transactions before he/she can become a CRS (see requirements here).
It's good to remember that in real estate sales, like many other sales positions, 80 percent of the work is done by 20 percent of the people. It's also important to note that CRSs tend to earn more money on average and are in the top 3 percentile of all real estate agents in the country.
But there are many other designations, too, like ABR (Accredited Buyers Representative), CPM (Certified Property Manager), CCIM (Certified Commercial Investment Member), etc. Also, an appraiser may have any of the following: MAI, SRA, SRPA, SREA or RM designations.
Remember, real estate agents aggressively market themselves and their companies, so they all love to brag about something, but designations are only one of the ways to determine knowledge and experience level. You also want someone who is a good communicator and who will be patient in explaining all the necessary details of your upcoming transaction and processes.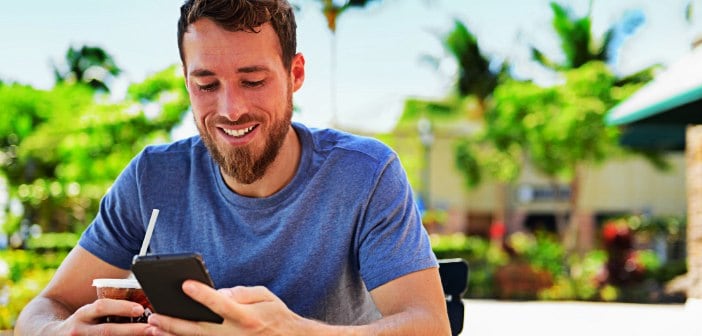 Commissions
Keep in mind, commissions are negotiable, and there are many agents today who even charge flat fees and "no-frills" levels of service. But be very, very careful because you quite often get what you pay for, which in some cases could mean lousy service from a lousy agent who doesn't want to put in much effort working for you.
Today, at my firm, we literally sell hundreds of properties, and we're dealing with a lot of agents. Yet we never even ask for as much as a referral fee. I want them to do a decent job for us more than I want the fee. Sure, there are times when an agent may have to take a short sale rate once in a while, but I never want them to have to pay a referral fee on top of that, too.
Length of Service
Most real estate agents require listing contracts for their services, and these can range anywhere from 3 to 12 months. It's definitely something to be aware of.
Also, make sure that you are shown the comps (comparable properties) that are not only on the market today, but have sold in close proximity in the last 6 to 12 months.
If the agent is requesting a year contract, you can still opt for shorter terms, especially since you can always extend the contract. But you can also switch when the contract has matured if an agent just isn't getting the job done.
Reputation
Besides knowing what type of agent you want to hire and for how much, as well as how long you want to try them out for, you still want someone with a good reputation, who you feel comfortable with and feel you can trust. After all, for many folks, this may be a very large asset or investment that they're trying to buy or sell.
So, if you're a newbie to real estate investing, maybe some of these tips will help you find the right real estate agent for your deal. Maybe some folks in the BiggerPockets community can chime in, too.
What do you look for when hiring an agent?
Leave a comment below!
Interested in Finding out More? Reach out below
Shawn Ireland
Phone: 913-225-6231
Email: Ireland_Investments@yahoo.com
Address: 1415 Main St. #823, Grandview, MO 64030
---
Website: www.irelandinvestmentsllc.com/
Facebook: @IrelandInvestmentsLLC/
Instagram: @irelandinvestmentsllc
Twitter: @IrelandLlc
---
This information is intended only for the use of the intended recipient(s) and it may be privileged and confidential. Please note that any views or opinions presented in this post are solely those of the author and do not necessarily represent those of the company. This is reposted information and is not original thought of Ireland Investments or anyone associated with the business.
Popular areas we service;
---
Kansas city Missouri, Overland Park Kansas, Kansas city Kansas, Olathe Kansas, Independence Missouri, Shawnee Kansas, Blue Springs Missouri, Lenexa Kansas, Leavenworth, Kansas, Leawood Kansas, Liberty Missouri, Raytown Missouri, Gladstone Missouri, Grandview Missouri, Belton Missouri, Prairie Village Kansas, Gardner Kansas, Raymore Missouri, Grain Valley Missouri, Ottawa, Kansas, Lansing Kansas, Excelsior Springs Missouri, Merriam Kansas, Harrisonville Missouri, Cameron Missouri, Mission Kansas, Kearney Missouri, Smithville Missouri, Pleasant Hill Missouri, Oak Grove Missouri, Bonner Springs Kansas, Roeland Park Kansas, Parkville Missouri, De Soto Kansas, Richmond Missouri, Greenwood Missouri, Paola Kansas, Basehor Kansas, Tonganoxie Kansas, Odessa Missouri, Peculiar Missouri, Platte City, Missouri, Higginsville Missouri, Lexington Missouri, Edwardsville Kansas, North Kansas City Missouri, Osawatomie Kansas, Louisburg Kansas, Fairway Kansas, Mission Hills Kansas, Sugar Creek Missouri, Riverside Missouri, Buckner Missouri, Pleasant Valley Missouri, Lawson Missouri, Plattsburg Missouri, Lake Lotawana Missouri, Weatherby Lake Missouri, Wellsville Kansas, Edgerton Kansas, Westwood Kansas, Garden City Missouri, Gower Missouri, Claycomo Missouri, Lone Jack Missouri, Drexel Missouri, Lake Tapawingo Missouri, Glenaire Missouri, Dearborn Missouri, Avondale Missouri, Osborn Missouri, Sibley Missouri, Oaks Missouri, Unity Village Missouri, Levasy Missouri, Randolf Missouri, River Bend Missouri, Jackson County Missouri, Johnson County Kansas, Clay County Missouri, Wyandotte County Kansas, Cass County Missouri, Platte County Missouri, Leavenworth County Kansas, Miami county Kansas, Lafayette County Missouri, Ray County Missouri, Clinton County Missouri, Bates County Missouri, Linn County Kansas, Caldwell County Missouri, Crossroads Real estate, 18th and vine Real estate, Hospital Hill real estate, library district real estate, longfellow real estate, dutch hill real estate, quality hill real estate, river market real estate union hill real estate, Greater downtown KCMO real estate, East Side KCMO real estate, Midtown KCMO real estate, Westport Real estate, Hyde Park real estate, Northeast KCMO real estate, Northland real estate, Plaza Real estate, South Kansas City Real estate, Fairway Kansas real estate, Kansas city Kansas real estate, lake quivira Kansas real estate, Lenexa Kansas real estate, Mission hills Kansas real estate, overland park Kansas real estate, prairie village Kansas real estate, Shawnee Kansas real estate, weatherby lake Missouri real estate, westwood Kansas real estate