by Andrew Syrios
We humans are an interesting species, to say the least. One of the odd peculiarities about our psyches is the need for consistency. Or to put it in another way, once we start down a path, we don't like to change course.
The most obvious expression of this psychological truth is seen in the form of political debate. It is truly amazing how much time and energy is spent on this, given that I don't ever remember someone's mind being changed by it.
In fact, the opposite seems to happen.
In what is referred to as "The Backfire Effect," people do not alter their beliefs when confronted with new information that's contrary to their beliefs. Instead, as David McRaney describes, "When your deepest convictions are challenged by contradictory evidence, your beliefs get stronger."
So, I would recommend you don't expect to change anyone's mind when it comes to a Twitter debate. No one ever claimed human beings were rational.
Consistency and Persuasion
Like in my last article, we turn again to Robert Cialdini's excellent book Influence: The Psychology of Persuasion:
"A study done by a pair of Canadian psychologists… uncovered something fascinating about people at the racetrack: just after placing bets they are much more confident of their horse's chances of winning than they are immediately before laying down their bets. Of course, nothing about the horse's chances actually shifts; it's the same horse on the same track, in the same field; but in the minds of those bettors, its prospects improve significantly once that ticket is purchased" (Cialdini 52).
Cialdini further explains:
"It is, quite simply, our desire to be (and to appear) consistent with what we have already done. Once we make a choice or take a stand, we will encounter personal and interpersonal pressures to behave consistently with that commitment" (52).
Effectively, our previous decisions, actions, or opinions act as inertia in the same way that a moving object doesn't suddenly stop or turn around without a good deal of force being applied. This psychological mechanism is why we all find it so hard to change our minds.
Salespeople have not missed out on this. Everyone knows you're "not supposed to take 'no' for an answer." But what's more important for anyone in sales is to get the mark prospect saying "yes" early and often. Indeed, one of the key ways salespeople do this is to give prospects free samples (especially with any type of food item) and then ask a leading question like, "Didn't that taste fantastic?" The prospect will usually agree, if for no other reason than to be polite. Then the salesperson will ask the follow up question: "Well then, would you like to buy one? It only costs X."
The prospect now faces an internal struggle. To maintain consistency, he must buy the product, even if he doesn't want it. Ironically, the reason to try to maintain this consistency is to appear (to ourselves and others) as rational and in control. Yet we are behaving in way that's completely irrational and out of control. How absurdly irrational must you be to buy something you don't want just to appear rational?
Robert Cialdini gives a somewhat humorous example that illustrates this concept very well of how even he (an expert in persuasion) got taken with this technique when a "stunning young woman" knocked on his door to supposedly do a survey:
"Stunning Young Woman: Hello! I'm doing a survey on the entertainment habits of city residents, and I wonder if you could answer a few questions for me.
Cialdini: Do come in.
SYW: Thank you. I'll just sit right here and begin. How many times per week would you say you go out to dinner?
C: Oh, probably three, maybe four times a week. Whenever I can, really; I love fine restaurants.
SYW: How nice. And do you usually order wine with your dinner?
C: Only if it's imported.
SYW: I see. What about movies? Do you go to the movies much?
C: The cinema? I can't get enough of good films. I especially like the sophisticated kind with words on the bottom of the screen. How about you? Do you like to see films?
SYW: Uh… yes I do. But let's get back to the interview. Do you go to many concerts?
C: Definitely. The symphonic stuff mostly, of course. But I do enjoy a quality pop group as well.
SYW: (writing rapidly). Great! Just one more question. What about touring performances by theatrical or ballet companies? Do you see them when they're in town?
C: Ah, the ballet—the movement, the grace, the form—I love it. Mark me down as loving the ballet. See it every chance I get.
SYW: Fine. Just let me recheck my figures here for a moment Mr. Cialdini.
C: Actually, it's Dr. Cialdini. But that sounds formal. Why don't you just call me Bob?
SYW: All right, Bob. From the information you've given me, I'm pleased to say you could save up to $1,200 a year by joining ClubAmerica! A small membership fee entitles you to discounts on most of the activities you've mentioned. Surely someone as socially vigorous as yourself would want to take advantage of the tremendous savings our company can offer on all the things you've already told me you do.
C (trapped like a rat): Well… uh… I… uh… I guess so" (89-90).
Consistency Persuasion and Real Estate Investment
The first thing I would note is that there is a major ethical component here, as with other sales and influence techniques. The stunning young woman noted above did not, in my opinion, behave in a proper manner because she used deception. She made it sound like she was just doing a survey. This lowered Cialdini's guard and set him up for the sales technique. You should consider this kind of thing unacceptable, just as it would be unethical to trick people into buying something overpriced or that they can't afford.
The next point is to be able to guard against it. I remember one real estate guru who would ask questions to the audience throughout his presentation and then goad the audience by saying "yes, yes." Then he would wait for the audience to respond with the inevitable "yes." And, of course, there was something to sell at the end of the presentation.
Indeed, we've all known seller's agents who will ask leading questions like, "Isn't this the most beautiful kitchen you've ever seen?" They're trying to create a chain of yeses that will lead to the ultimate yes.
The first key is to recognize what's going on. If you can identify a sales technique, you can neutralize it. Indeed, doing it verbally will help even more—"Yes, the kitchen is great, but the house has really small bedrooms, which I don't like."
Cialdini also notes to listen to "stomach signs" and ask yourself the the "heart-of-hearts"question after the whole sales spiel. Basically, we all make up rationalizations to excuse whatever actions we make. So you need to ask yourself a question like, "Knowing what I now know, in my heart-of-heart, would I still make this purchase if I had just been presented with the facts?" Oftentimes, it's best to take a moment for yourself to clear your mind and make sure you are doing what you actually want to do.
As far as using this technique, the main way I think you can use it without moving into unethical territory is by moving people off the fence for sales, leases, etc. For example, "I love this house. Don't you think it has a fantastic deck and backyard?"
Or if you are a wholesaler who wants to add more investors to your list, start off by asking them if they are buying properties. If they say "yes," it wouldn't make much sense for them not to give you their contact information and preferences.
Cialdini even notes an example where one company that had trouble with people breaking appointments simply asked them why they wanted to meet. That one simple question more than halved no-shows, probably because these prospects had created a reason to show up that they had to be consistent with. We manage our own properties, so no-shows are a huge problem with leasing. That little question can help reduce such a problem substantially.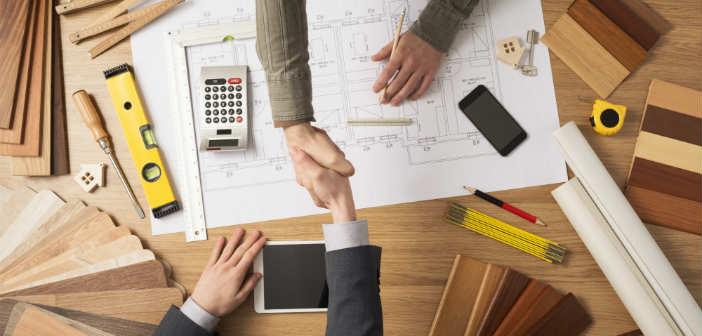 The "Playing Hard to Get" Strategy
Finally, I would note something regarding negotiations. Cialdini discusses how things like fraternity initiation and hazing, which are almost always absurd and sometimes dangerous, and the Navy Seals' Hell Week, which is always utterly brutal, are seen as indispensable by most of those on the inside. Why?
The reason Cialidi gives is the consistency principal. Hazing, Hell Week, and initiation rites like it are difficult and thus make entry into that organization difficult. What is easy to obtain we rarely value. After all, why would we put up with such pain if the organization we were trying to enter didn't matter? The difficulty of the initiation makes membership in the organization valued all the more—hence the "playing hard to get" strategy that many women (and men) use in courting.
This is why it is important not to make a negotiation too easy, even if you can get something at the price you want. If you agree too quickly, often the other person will think they got had and possibly try to back out of the deal or renegotiate later. (Although, I should note, the same goes for the other way around. If you push too hard with high-pressure techniques, often they will feel like they're being taken advantage of and try to back out as well.)
Of course, this doesn't apply to small things, but it would for property sales, purchases, salary negotiations, etc. It's also why you should never offer your highest price first (unless you have to, like in a highest and best situation). If you come in at your top price and won't budge, you can't make the other person feel as if they made any progress (consistency) in getting you to where they want to be. They'll often feel disappointed in the result and may renegotiate. Or more likely, they will become stubborn and won't meet your price to begin with, even if it's something they would have accepted.
Indeed, the applications of this technique are many. Just remember, people are irrational, and they will prove that by trying to appear rational by being consistent, even when it doesn't make sense to be.
When's the last time you've noticed someone using this strategy on you? Have you tried this in your business?
Let me know with a comment!
Interested in Finding out More? Reach out below
Shawn Ireland
Phone: 913-225-6231
Email: Ireland_Investments@yahoo.com
Address: 1415 Main St. #823, Grandview, MO 64030
---
Website: www.irelandinvestmentsllc.com/
Facebook: @IrelandInvestmentsLLC/
Instagram: @irelandinvestmentsllc
Twitter: @IrelandLlc
---
This information is intended only for the use of the intended recipient(s) and it may be privileged and confidential. Please note that any views or opinions presented in this post are solely those of the author and do not necessarily represent those of the company. This is reposted information and is not original thought of Ireland Investments or anyone associated with the business.
Popular areas we service;
---
Kansas city Missouri, overland park Kansas, Kansas city Kansas, Olathe Kansas, Independence Missouri, Shawnee Kansas, Blue Springs Missouri, Lenexa Kansas, Leavenworth, Kansas, Leawood Kansas, Liberty Missouri, Raytown Missouri, Gladstone Missouri, Grandview Missouri, Belton Missouri, Prairie Village Kansas, Gardner Kansas, Raymore Missouri, Grain Valley Missouri, Ottawa, Kansas, Lansing Kansas, Excelsior Springs Missouri, Merriam Kansas, Harrisonville Missouri, Cameron Missouri, Mission Kansas, Kearney Missouri, Smithville Missouri, Pleasant Hill Missouri, Oak Grove Missouri, Bonner Springs Kansas, Roeland Park Kansas, Parkville Missouri, De Soto Kansas, Richmond Missouri, Greenwood Missouri, Paola Kansas, Basehor Kansas, Tonganoxie Kansas, Odessa Missouri, Peculiar Missouri, Platte City, Missouri, Higginsville Missouri, Lexington Missouri, Edwardsville Kansas, North Kansas City Missouri, Osawatomie Kansas, Louisburg Kansas, Fairway Kansas, Mission Hills Kansas, Sugar Creek Missouri, Riverside Missouri, Buckner Missouri, Pleasant Valley Missouri, Lawson Missouri, Plattsburg Missouri, Lake Lotawana Missouri, Weatherby Lake Missouri, Wellsville Kansas, Edgerton Kansas, Westwood Kansas, Garden City Missouri, Gower Missouri, Claycomo Missouri, Lone Jack Missouri, Drexel Missouri, Lake Tapawingo Missouri, Glenaire Missouri, Dearborn Missouri, Avondale Missouri, Osborn Missouri, Sibley Missouri, Oaks Missouri, Unity Village Missouri, Levasy Missouri, Randolf Missouri, River Bend Missouri, Jackson County Missouri, Johnson County Kansas, Clay County Missouri, Wyandotte County Kansas, Cass County Missouri, Platte County Missouri, Leavenworth County Kansas, Miami county Kansas, Lafayette County Missouri, Ray County Missouri, Clinton County Missouri, Bates County Missouri, Linn County Kansas, Caldwell County Missouri, Crossroads Real estate, 18th and vine Real estate, Hospital Hill real estate, library district real estate, longfellow real estate, dutch hill real estate, quality hill real estate, river market real estate union hill real estate, Greater downtown KCMO real estate, East Side KCMO real estate, Midtown KCMO real estate, Westport Real estate, Hyde Park real estate, Northeast KCMO real estate, Northland real estate, Plaza Real estate, South Kansas City Real estate, Fairway Kansas real estate, Kansas city Kansas real estate, lake quivira Kansas real estate, Lenexa Kansas real estate, Mission hills Kansas real estate, overland park Kansas real estate, prairie village Kansas real estate, Shawnee Kansas real estate, weatherby lake Missouri real estate, westwood Kansas real estate