by Nathan Brooks
The basis of a deal is quite simple. You need to ask yourself: Is this going to make money? Do I understand it? Can I act on it?
But often new investors get hung up on a million shiny issues, ideas, or various strategies. All the while, they are missing out on a plethora of deals that would have been money makers, choosing instead to spend their time spreadsheeting another million ideas to death.
Here is what you need to do. Today. Right now.
Whatever you are doing, stop it. Get out your Evernote, notebook, pen and paper, computer screen, tablet, or whatever new-fangled (that's an awesome word, right?) thing you have to notate something.
Step #1: Dream, visualize, and decide on ONE thing.
Write what you WANT the first deal to be. Visualize it. You will know what you want the first deal to be because you are going to give yourself 5-10 minutes to dream about it. Then write it down. This is not about analyzing a deal, but about finding out what excites you. Is it putting together mailers and getting your first inbound call from a warm wholesale lead? Or is it watching your future construction crew turn a piece of dog-pile into the Taj Mahal?
(I personally LOVE watching the worst houses turn into some of the coolest, most well constructed, and happy places for people. It's awesome!)
Now, that wasn't so hard, right? What the heck is it? I know a lot of young investors I speak with are trying to do too many things at the same time. For the moment now, ask yourself which of these types of deals (wholesale, fix and flip, commercial, residential, multi-unit, buy and hold, etc.) gets you the most juiced up. Whatever you are thinking about right now, there is your answer.
Step #2: Watch, listen, learn, and emulate.
A goal is nothing without the tools to do it and the subsequent action that follows.
You want to be a wholesaler? Awesome. It's time to BE one. Watch and learn from the people doing exactly what you want to be doing. Pay attention to how they write. See how they present themselves in videos, blog posts, books, and teaching materials. Research deals they have done. Pay for some education. Listen to podcasts.
Understand the power of learning what someone has done before you. Base your game around who you want to emulate. As you learn and grow, you will develop your own game  I am a white belt in Brazilian Jiu Jitsu, and one of my teachers talks about us all coming from the same tree as different branches. You have to first understand the fundamentals of the game, and then you can develop your own skills and specialities. Eventually, it becomes your own game.
There is so much good (and bad) information out in the world. Make sure you take the time to find out who you are going to learn from and what information you're going to follow. Once you have vetted where the information is coming from, it is not difficult to learn fundamental concepts. You just need to find the information that is organized in a way you can understand and take action on it.
I've had many mentors, friends, and colleagues whom I have helped teach and who have taught me. The learning never ends. Just get better at understanding what and who to learn it from — and what questions and problems you should be solving now. Here is a hint: If you went to bed thinking about it or got up pondering it, that's probably a great place to start.
Step #3: Simplify.
Have you ever found yourself needing to do a task, only to be told by your boss or coworker, "Here are the 17 steps to achieve your task"? And then you quickly realize you could have the same (or better) results in 4 steps? Do you want to do 17 steps or 4 steps?
I hate that kind of over-complication with a passion.
Don't make the process or the deals more complicated than they need to be. Instead, focus on the end game: "I want to do 5 wholesale deals." Work backwards to what you need to do to create that outcome. Then focus on the tools and systems that will create that outcome with the fewest moving pieces and the least amount of room for error.
There is an awesome quote in the new Tim Ferriss book Tools of Titans: The Tactics, Routines, and Habits of Billionaires, Icons, and World-Class Performers
 from Morgan Spurlock. It says, "Once you get fancy, fancy gets broken." He was referring to gears in this case, but I think it has fundamental truths everywhere. Keep things simple. That isn't to give you a pass not to have a plan or process, but it doesn't have to more complicated that it needs to be. Once you start to get fancy, fancy turns into a nightmare. Something you thought might look pretty on paper may not do the job in the field.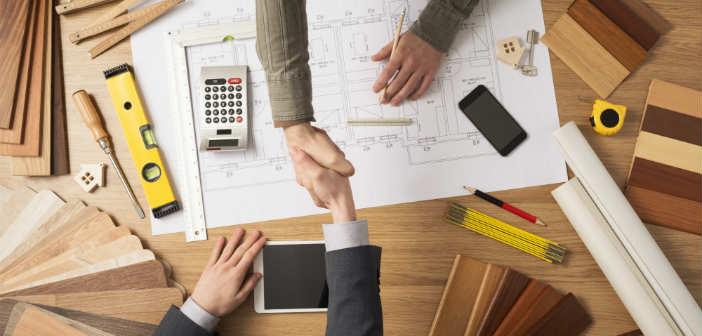 Step 4: Do it already.
Whatever it is, do it. Stop thinking about it and fretting on it. If it's so important that you've spent the time to research, dream, and ponder, and you still don't do anything with it, you've failed. Here is the thing. Even if the wholesaling bit flops, it's a learning experience. You have some new tools. Maybe you learned how to write better copy or where to get your postcards shipped for less money. Maybe you learned you actually hate wholesaling but are great at marketing.
You have to just say to yourself, "Yes, today, I am going to take the next step in the process to actually do what I want to do. Today. Not tomorrow. Not next week." Talking about doing something is a giant stupid waste of time. If you want it, stop talking about doing and do it. Are you afraid? Cool, put it in its place. Are you worried? Cool, put it in its place. Are you not clear on exactly how to do something? Cool, write down your questions so you remember them, and seek out the answers so you only need to solve them once. Unsure of what it will turn out to be? Of course you are. Put that (fear) in its place. What do I mean, put it in its place? Think about the emotion, understand what is driving it — like a fear of failure or fear of unknown — and then let it go.
Once you let it go, you'll be able to put the mental math time into solving problems that actually need to be solved.
Instead of worrying of what might be, act on what is.
What action are you committed to taking TODAY?
Interested in Finding out More? Reach out below
Shawn Ireland
Phone: 913-225-6231
Email: Ireland_Investments@yahoo.com
Address: 1415 Main St. #823, Grandview, MO 64030
---
Website: www.irelandinvestmentsllc.com/
Facebook: @IrelandInvestmentsLLC/
Instagram: @irelandinvestmentsllc
Twitter: @IrelandLlc
---
This information is intended only for the use of the intended recipient(s) and it may be privileged and confidential. Please note that any views or opinions presented in this post are solely those of the author and do not necessarily represent those of the company. This is reposted information and is not original thought of Ireland Investments or anyone associated with the business.
Popular areas we service;
---
Kansas city Missouri, overland park Kansas, Kansas city Kansas, Olathe Kansas, Independence Missouri, Shawnee Kansas, Blue Springs Missouri, Lenexa Kansas, Leavenworth, Kansas, Leawood Kansas, Liberty Missouri, Raytown Missouri, Gladstone Missouri, Grandview Missouri, Belton Missouri, Prairie Village Kansas, Gardner Kansas, Raymore Missouri, Grain Valley Missouri, Ottawa, Kansas, Lansing Kansas, Excelsior Springs Missouri, Merriam Kansas, Harrisonville Missouri, Cameron Missouri, Mission Kansas, Kearney Missouri, Smithville Missouri, Pleasant Hill Missouri, Oak Grove Missouri, Bonner Springs Kansas, Roeland Park Kansas, Parkville Missouri, De Soto Kansas, Richmond Missouri, Greenwood Missouri, Paola Kansas, Basehor Kansas, Tonganoxie Kansas, Odessa Missouri, Peculiar Missouri, Platte City, Missouri, Higginsville Missouri, Lexington Missouri, Edwardsville Kansas, North Kansas City Missouri, Osawatomie Kansas, Louisburg Kansas, Fairway Kansas, Mission Hills Kansas, Sugar Creek Missouri, Riverside Missouri, Buckner Missouri, Pleasant Valley Missouri, Lawson Missouri, Plattsburg Missouri, Lake Lotawana Missouri, Weatherby Lake Missouri, Wellsville Kansas, Edgerton Kansas, Westwood Kansas, Garden City Missouri, Gower Missouri, Claycomo Missouri, Lone Jack Missouri, Drexel Missouri, Lake Tapawingo Missouri, Glenaire Missouri, Dearborn Missouri, Avondale Missouri, Osborn Missouri, Sibley Missouri, Oaks Missouri, Unity Village Missouri, Levasy Missouri, Randolf Missouri, River Bend Missouri, Jackson County Missouri, Johnson County Kansas, Clay County Missouri, Wyandotte County Kansas, Cass County Missouri, Platte County Missouri, Leavenworth County Kansas, Miami county Kansas, Lafayette County Missouri, Ray County Missouri, Clinton County Missouri, Bates County Missouri, Linn County Kansas, Caldwell County Missouri, Crossroads Real estate, 18th and vine Real estate, Hospital Hill real estate, library district real estate, longfellow real estate, dutch hill real estate, quality hill real estate, river market real estate union hill real estate, Greater downtown KCMO real estate, East Side KCMO real estate, Midtown KCMO real estate, Westport Real estate, Hyde Park real estate, Northeast KCMO real estate, Northland real estate, Plaza Real estate, South Kansas City Real estate, Fairway Kansas real estate, Kansas city Kansas real estate, lake quivira Kansas real estate, Lenexa Kansas real estate, Mission hills Kansas real estate, overland park Kansas real estate, prairie village Kansas real estate, Shawnee Kansas real estate, weatherby lake Missouri real estate, westwood Kansas real estate