by Sterling White
One of the biggest mistakes that real estate investors make is not getting help.
I know, because I've made the same mistake in the past. I've tried to do too much myself. I see new real estate investors, agents, and business owners doing the same thing. It's extremely difficult to really grow to your full potential if you are tied down doing too many lower value tasks. If you are trying to learn and master — and stay on top of the changes in every single area involved in real estate — you are doing too much at once. Technology can help a lot. Still, there is still no substitute for the power of leveraging others. If you really want to make real estate work for you and see the best results possible, I strongly recommend making sure you have these people on your team before the ball drops.
Here are six people you should absolutely recruit for your team before the new year.
1. A Good CPA
Once you move into real estate, you don't want just any old tax preparer. You need a savvy and experienced accounting and tax pro to prepare your taxes, advise you on the best structures, and aid in maximizing your profits and tax breaks — without setting yourself up for an uncomfortable audit. You may even want your own bookkeeper to help throughout the year. Note that these don't have to be full time, in-house staff members on salary. But you do need them on call.
2. Property Manager
I know a lot of members of the BP community are against having property managers. Still, I will tell you that without a doubt, you won't enjoy the maximum financial or personal rewards of investing in real estate if you stick to the DIY property management approach forever. You just can't. Plus, there are now so many more efficient and cost effective property management options than there used to be. There are experienced individuals, tech savvy remote services, and even turnkey teams. Check out your options.
3. Real Estate Agents
This can be another touchy subject for many investors. From my experience, real estate agents and investors are better when working together, rather than working against each other. Real estate agents can find deals, they can provide great insights, and they can take a lot of the burden off of you for a lot less of the pie than you think. Every investor ought to have a handful of agents out there that are bringing them deals.
4. Attorneys
Sooner or later, you are going to need an attorney. You may need a corporate attorney, tax attorney, real estate-specific attorney, or one who specializes in estate planning. It just seems smart to find them before you are in a crunch — and to benefit from their advice so you avoid issues.
5. Contractors
Winning in the real estate game really comes down to the contractors you have. If you don't have good contractors, then you are at a disadvantage when it comes to evaluating deals, fixing them up to rent-ready condition fast, and keeping your assets maintained. It can seem really hard to find great contractors, but they are out there. Ask for referrals.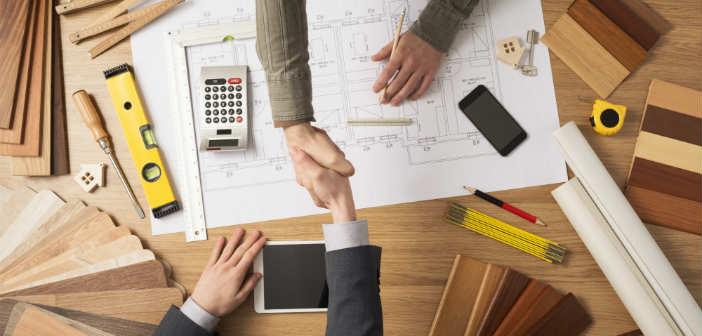 6. Personal Assistants
Many of the tasks that drain our time and energy can easily be done by a personal assistant. Most of the lower-value tasks we do throughout the day can be delegated to someone else as their higher value activity. That can even include researching and screening many of the above team members. Break down your annual income goal by the hour. If the tasks you are doing can be outsourced for less than that, you have to delegate them to assistants. If you don't, you simply won't make your financial goals.

In addition to this list, you may even want a marketing manager or general manager to take a lot of the management burden off of you. As you can see, many of these "team members" don't really have to be in-house, full time, and on a salary that adds to your overhead. You typically pay on an as-needed basis. Scale as your needs increase and your business is growing. It may take some investment or giving up a piece of the pie at first, but it will allow you to grow to where you want to be.
Think about this: Instead of pocketing $150k this year, why not take $100k, pay an assistant $50k, and position yourself to make $250k the following year? If you have any surplus funds, it's worth investing in getting great help this year. Set yourself up to make more the following year. Check with your CPA, and you might even find this is a way to lower your tax liability before the end of December.
Which of these members do you have on your team? Which are you planning on adding?
Interested in Finding out More? Reach out below
Shawn Ireland
Phone: 913-225-6231
Email: Ireland_Investments@yahoo.com
Address: 1415 Main St. #823, Grandview, MO 64030
---
Website: www.irelandinvestmentsllc.com/
Facebook: @IrelandInvestmentsLLC/
Instagram: @irelandinvestmentsllc
Twitter: @IrelandLlc
---
This information is intended only for the use of the intended recipient(s) and it may be privileged and confidential. Please note that any views or opinions presented in this post are solely those of the author and do not necessarily represent those of the company. This is reposted information and is not original thought of Ireland Investments or anyone associated with the business.
Popular areas we service;
---
Kansas city Missouri, overland park Kansas, Kansas city Kansas, Olathe Kansas, Independence Missouri, Shawnee Kansas, Blue Springs Missouri, Lenexa Kansas, Leavenworth, Kansas, Leawood Kansas, Liberty Missouri, Raytown Missouri, Gladstone Missouri, Grandview Missouri, Belton Missouri, Prairie Village Kansas, Gardner Kansas, Raymore Missouri, Grain Valley Missouri, Ottawa, Kansas, Lansing Kansas, Excelsior Springs Missouri, Merriam Kansas, Harrisonville Missouri, Cameron Missouri, Mission Kansas, Kearney Missouri, Smithville Missouri, Pleasant Hill Missouri, Oak Grove Missouri, Bonner Springs Kansas, Roeland Park Kansas, Parkville Missouri, De Soto Kansas, Richmond Missouri, Greenwood Missouri, Paola Kansas, Basehor Kansas, Tonganoxie Kansas, Odessa Missouri, Peculiar Missouri, Platte City, Missouri, Higginsville Missouri, Lexington Missouri, Edwardsville Kansas, North Kansas City Missouri, Osawatomie Kansas, Louisburg Kansas, Fairway Kansas, Mission Hills Kansas, Sugar Creek Missouri, Riverside Missouri, Buckner Missouri, Pleasant Valley Missouri, Lawson Missouri, Plattsburg Missouri, Lake Lotawana Missouri, Weatherby Lake Missouri, Wellsville Kansas, Edgerton Kansas, Westwood Kansas, Garden City Missouri, Gower Missouri, Claycomo Missouri, Lone Jack Missouri, Drexel Missouri, Lake Tapawingo Missouri, Glenaire Missouri, Dearborn Missouri, Avondale Missouri, Osborn Missouri, Sibley Missouri, Oaks Missouri, Unity Village Missouri, Levasy Missouri, Randolf Missouri, River Bend Missouri, Jackson County Missouri, Johnson County Kansas, Clay County Missouri, Wyandotte County Kansas, Cass County Missouri, Platte County Missouri, Leavenworth County Kansas, Miami county Kansas, Lafayette County Missouri, Ray County Missouri, Clinton County Missouri, Bates County Missouri, Linn County Kansas, Caldwell County Missouri, Crossroads Real estate, 18th and vine Real estate, Hospital Hill real estate, library district real estate, longfellow real estate, dutch hill real estate, quality hill real estate, river market real estate union hill real estate, Greater downtown KCMO real estate, East Side KCMO real estate, Midtown KCMO real estate, Westport Real estate, Hyde Park real estate, Northeast KCMO real estate, Northland real estate, Plaza Real estate, South Kansas City Real estate, Fairway Kansas real estate, Kansas city Kansas real estate, lake quivira Kansas real estate, Lenexa Kansas real estate, Mission hills Kansas real estate, overland park Kansas real estate, prairie village Kansas real estate, Shawnee Kansas real estate, weatherby lake Missouri real estate, westwood Kansas real estate